Were you at the recent softball charity game at the Saratoga Casino Hotel? If so, you took part in a major fundraising initiative for the Ronald McDonald House Charities of the Capital Region, as the Saratoga Casino Hotel has reported the impressive funds collected from the event.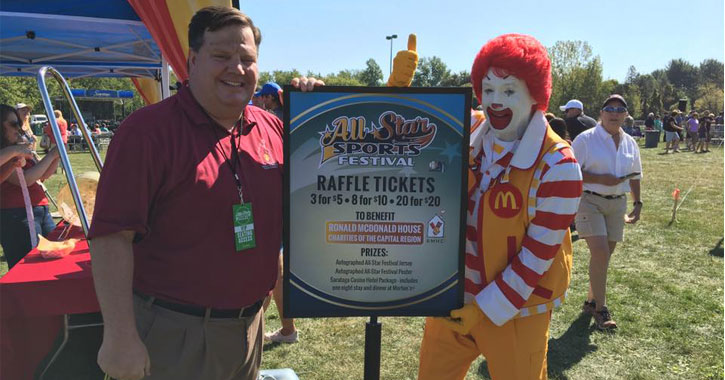 Earlier this month the Saratoga Casino Hotel presented a $15,000 donation to the Ronald McDonald House Charities, which was raised from the All-Star Sports Festival held at the end of September. The game brought in over a dozen reputable former athletes from the MLB, NFL, and horse racing, including slugger Jose Canseco and jockey Steve Cauthen.
A portion of all tickets sold to the event, as well as the proceeds raised from Canseco's home run, went towards the Ronald McDonald House Charities.
The Ronald McDonald House in Albany provides a place for families to stay so they can be close to their hospitalized child at no cost. Executive Director Jeff Yule estimates that they host around 25 families at one time.
"On average, it costs us about $80 a day for every guest we welcome to the Ronald McDonald House," Yule said in a statement. "We're very grateful for donations like these which allow us to keep opening our hearts and our doors to these deserving families."