Clubhouse Breakfast at the Track
Editor's Note (9/10/2020): 2020's summer meet at Saratoga Race Course took place without spectators in attendance. The information below reflects 2020, but we will update it with 2021 details as soon as they are released by the New York Racing Association (NYRA).
During a typical year at Saratoga Race Course, on every racing day during the summer meet (except for Travers Day), you can have breakfast on The Porch of the Clubhouse and watch the horses work out in the morning. However, there will be no breakfast at the track in 2020 for the time being due to the meet opening without fans in attendance.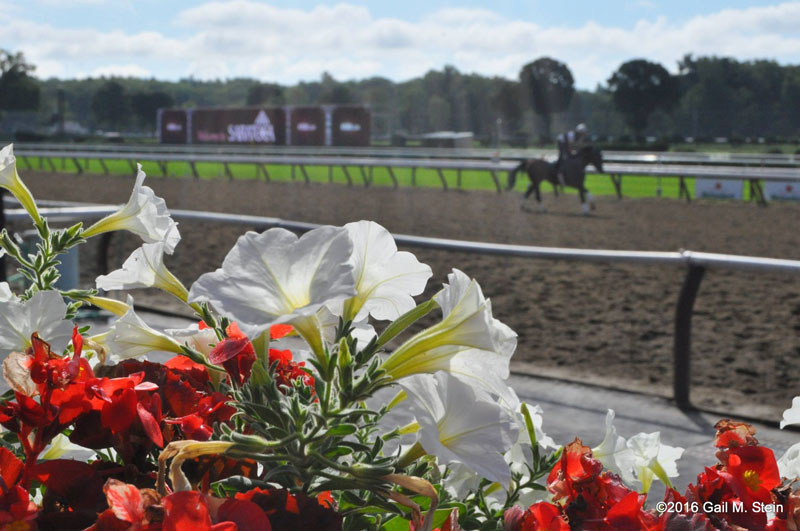 Frequenly Asked Questions About Breakfast at the Track
Do I need reservations?
No, typically, breakfast is first-come, first-served.
Do I need to buy breakfast to watch the workouts?
No! During a typical year, the track opens to the public prior to 10 am and you can watch the workouts without paying for breakfast.
If I buy breakfast, does that include my admission to races for that day?
No, unfortunately not. In past years, the track has been cleared prior to the start of racing. When spectators are permitted, you will have to pay Race Course admission on re-entry for the afternoon races.
Are there tours included with breakfast?
Typically, the breakfast program includes a free tram tour of the famous and historic stable area. However, tours are unavailable for the 2020 meet while Saratoga Race Course is closed to spectators. We will update this page if we learn more.
For More Information: Please contact NYRA Dining at 888-516-NYRA (6972) or email SaratogaDining@nyrainc.com