Top 10 Tips for the 'Trackies'
Saratoga Race Course Tips and Horse Betting Strategies
Courtesy of SaratogaRacetrack.com
Increase your chances of winning at the track with these tips! Betting on horses is a tough way to make a living, but we think we've mastered the art. If you want to hit it big at the Saratoga Race Course (or if you simply don't want to lose it all), follow our simple tips to success. Oh, and don't forget to let us know how they work out for you!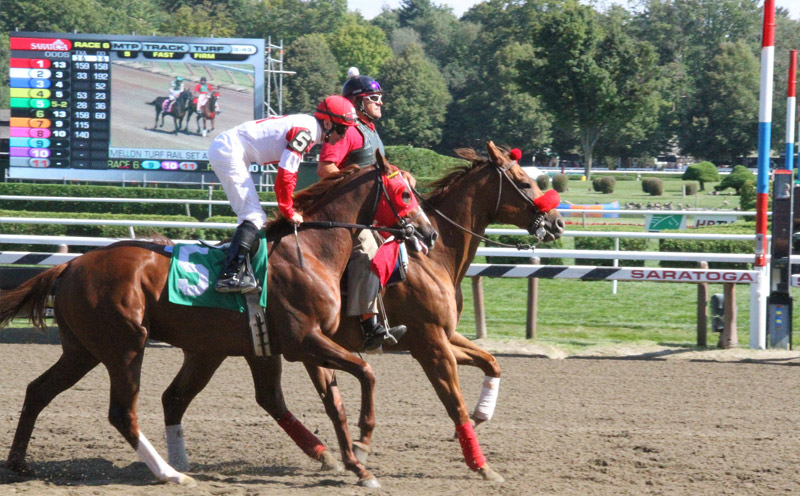 Top 10 Tips for the Trackies:
Bet on gray horses (they're the strongest breed)
The horse with the longest name wins 9 times out of 10
Wear a Saratoga ball cap to increase your odds by 33% (40% on Sundays)
Skip the cracks in the sidewalk on your way in, and if you find a penny, pick it up!
If you smell cigar smoke, double your bet (trust us, it's a good omen)
The louder you cheer, the faster your horse will run
Galloping alongside the track sometimes helps too
You may also try eating 'Lucky' Charms® for breakfast the day you go
Bring your lucky horseshoe!
When all else fails, get on your hands and knees and scavenge the ground for any discarded tickets (you never know when you might find a winner!)
Follow these tips at Saratoga this summer, and you're sure to have an unforgettable day at the races!