The Whitney Viewing Stand
Visit the modern revival of this racetrack landmark!
The Whitney Viewing Stand is located at the Oklahoma Training Track across the street from Saratoga Race Course. It allows everyone to experience a bird's-eye view of the horses' morning training sessions and workouts.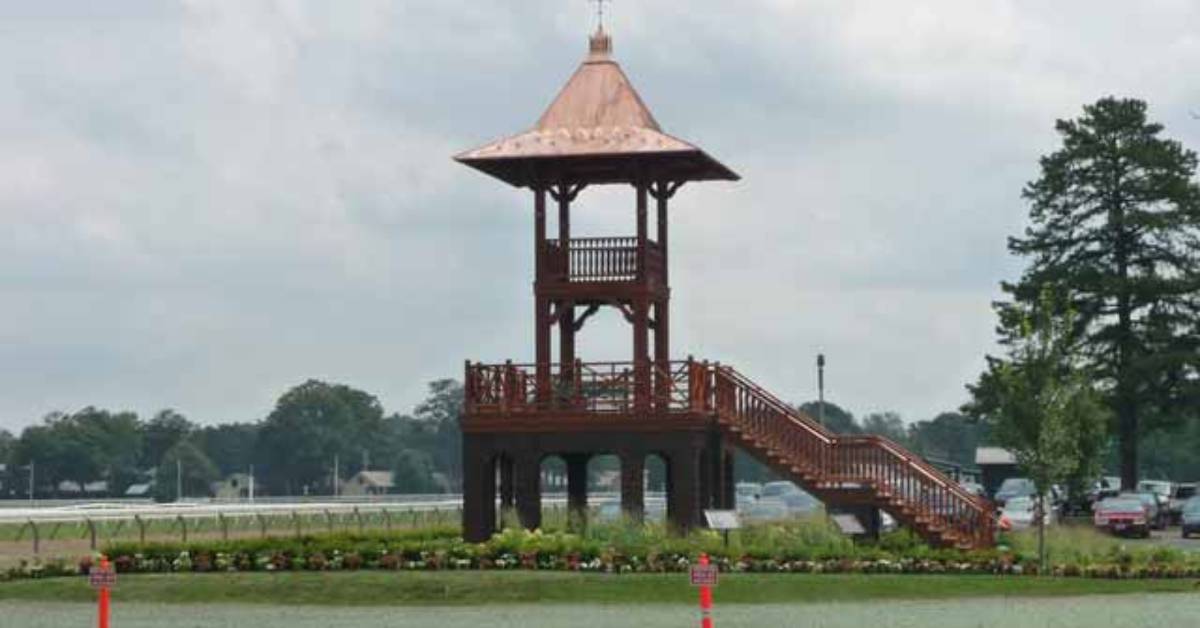 This gorgeous landmark was dedicated to the Whitneys - one of thoroughbred racing's most dedicated and philanthropic families - in 2013 during the Saratoga 150 Celebration.
Modeled after the 1892 Judges Stand at Saratoga Race Course, the Whitney Viewing Stand seeks to keep the rich history of Saratoga alive by combining the new with the old.
The Oklahoma Training Track is located across the street from the Saratoga Race Course. The easiest way to access the Whitney Viewing Stand is via Gate 21 on East Avenue. Admission is free.
2023 Whitney Viewing Stand Hours
The Whitney Viewing Stand is open to the public as follows:
Opening Day is Friday, April 21
The Viewing Stand will be open on Fridays, Saturdays, and Sundays from 7:00am-10:00am

Did you know? In Congress Park, there is also a historic wooden carousel, featuring gorgeous painted ponies for kids to ride!
Get quick details on this summer's meet at Saratoga »