Saratoga Racetrack Quick Info
Editor's Note (9/10/2020): 2020's summer meet at Saratoga Race Course took place without spectators in attendance. The information below reflects 2020, but we will update it with 2021 details as soon as they are released by the New York Racing Association (NYRA).
Looking for all the facts? You've come to the right spot! Check out the quick info below to find information on the Saratoga Racetrack schedule, tickets, parking, what to bring, and more.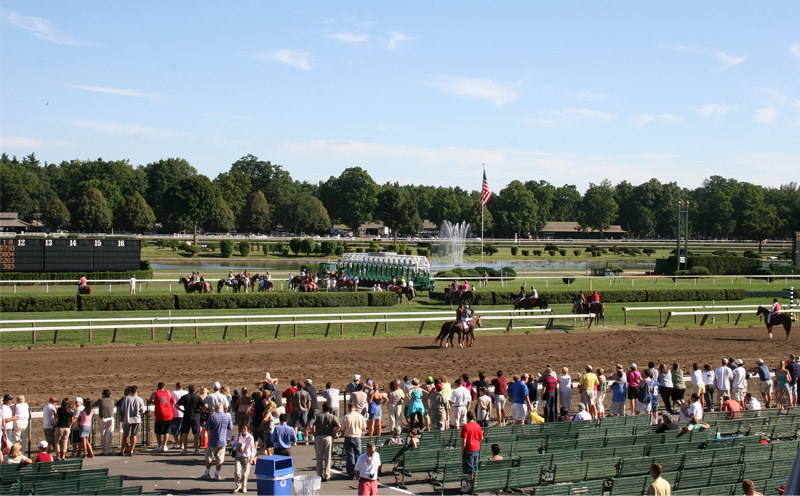 Facts for the 2020 Season:
Tickets:
In a typical year, admission tickets are sold at the gate and online via Ticketmaster.com. Reserved seating is usually available in the Grandstand and the Clubhouse. However, under New York State guidelines, Saratoga Race Course opened on July 16, 2020 without fans in attendance.
Tours:
In regular racing years, Saratoga Race Course offers both walking and tram tours, but because the 2020 meet opened without fans in attendance, we cannot confirm whether or not there will be tours this year. Call NYRA at 518-584-6200 for more information.
Parking:
When fans are able to attend the races, they can choose from General Parking (which is free), Preferred Parking, Trackside Parking, and parking on private properties near the track.
Still have more questions? Check out the Race Course FAQ Page!