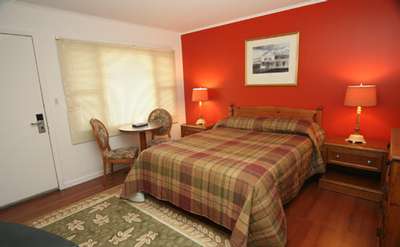 Community Court Motel
Saratoga Springs, NY
Community Court motel at Congress Park offers forty two appealing, secure, comfortable motel rooms conveniently located in downtown Saratoga Springs restaurants, outdoor cafes and unique shops.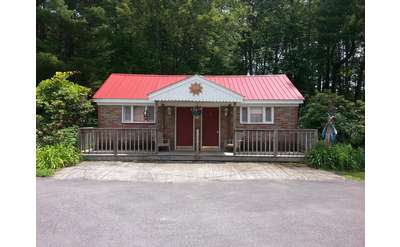 Paradise Resort and Cabins
Gansevoort, NY
Conveniently located midway between Saratoga Springs and Lake George, Paradise Resort and Cabins offers reasonable rates, and is open year round. No matter your destination or the season, we have a room for you!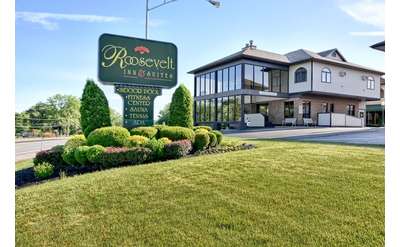 Roosevelt Inn & Suites
Ballston Spa, NY
With our charming Adirondack-style ambiance, warm, friendly service and resort-style amenities, Roosevelt Inn & Suites is one of Saratoga's best-kept secrets. Enjoy a combination of modern, relaxing accommodations and gracious hospitality!
The Downtowner
Saratoga Springs, NY
The Downtowner has been reimagined as the coolest spot to gather in the heart of downtown Saratoga Springs, embodying minimalist luxury with all of the essentials for a comfortable stay!
ClearView Motel
South Glens Fall, NY
ClearView Motel has single and double bed rooms at affordable rates. Only 20 minutes from Saratoga Race Course, this motel is close to dining, shopping, and other attractions.
Chamber Lane Motel
Round Lake, NY
Close to Global Foundries in Malta, Saratoga Springs, Clifton Park, and other area attraction the Chamber Lane Motel offers quiet & relaxing accommodations from May - October.
Town'n Country Motel
South Glens Falls, NY
A short drive from the Saratoga Race Course, Town'N Country Motel offers budget-friendly room rates. Walking distance to nearby dining options.
St. Francis Motel
Saratoga Springs, NY
Enjoy studio apartment-style accommodations with full kitchens and living space at the St. Francis Motel. Only a short walk from shopping, dining, Congress Park, and other attractions in Saratoga.
Budgetel Inn Glens Falls
South Glens Falls, NY
Located 20 minutes north of Saratoga, the Budgetel Inn is an affordable lodging choice year-round for visitors to the Saratoga Race Course and Downtown Saratoga Springs.
the Garden Motel & Therapeutic Services
Saratoga Springs, NY
Enjoy affordable rates and a quiet and relaxing motel just minutes from Saratoga's biggest attractions. Hang out and grill on the lawn in the evening after a great day at the track or walking around downtown.
Robin Hood Motel
Saratoga Springs, NY
Visit Robin Hood Motel for a total value Experience just minutes away from SPAC, the State Park, Racetrack, Raceway & Racino.
Comfort Inn & Suites
Saratoga Springs, NY
Centrally located in historic & beautiful Saratoga Springs, N.Y. Close to shopping, golfing, boating, nightlife & entertainment. Enjoy our welcoming rooms, spacious suites, cozy beds... and wake up to a free, hot breakfast. Saratoga's Choice Hotel.
St. Charles Motel
Saratoga Springs, NY
Choose from standard motel rooms or efficiencies when you stay at the St. Charles Motel. Walk to all of the great shops and restaurants on Broadway and around Saratoga or stay after a concert at SPAC.
Springs Motel
Saratoga Springs, NY
Book a room at The Springs Motel to be close to all the action in downtown Saratoga Only 5 blocks from the Race Course, 2 Blocks from Spa State Park, and 2 Blocks from historic Congress Park.
Sara Glen Motel
Saratoga Springs, NY
Stay only 15 miles north of Saratoga Race Course and relax comfortable rooms with renovated bathrooms. Sit outside and enjoy panoramic views of the Adirondack foothills.
Locust Grove Motel
Malta, NY
Nightly & seasonal rooms available only a few minutes from Saratoga. Enjoy quick access to I-87 in addition to clean and comfortable rooms.