Saratoga Casino Hotel
Saratoga Casino Hotel, formerly known as Saratoga Casino & Raceway, combines old traditions and new technology with the best in classic harness racing and video gaming entertainment. This is the first video gaming property to open in New York State, complementing the harness track, which has been a Saratoga Springs landmark and destination since 1941.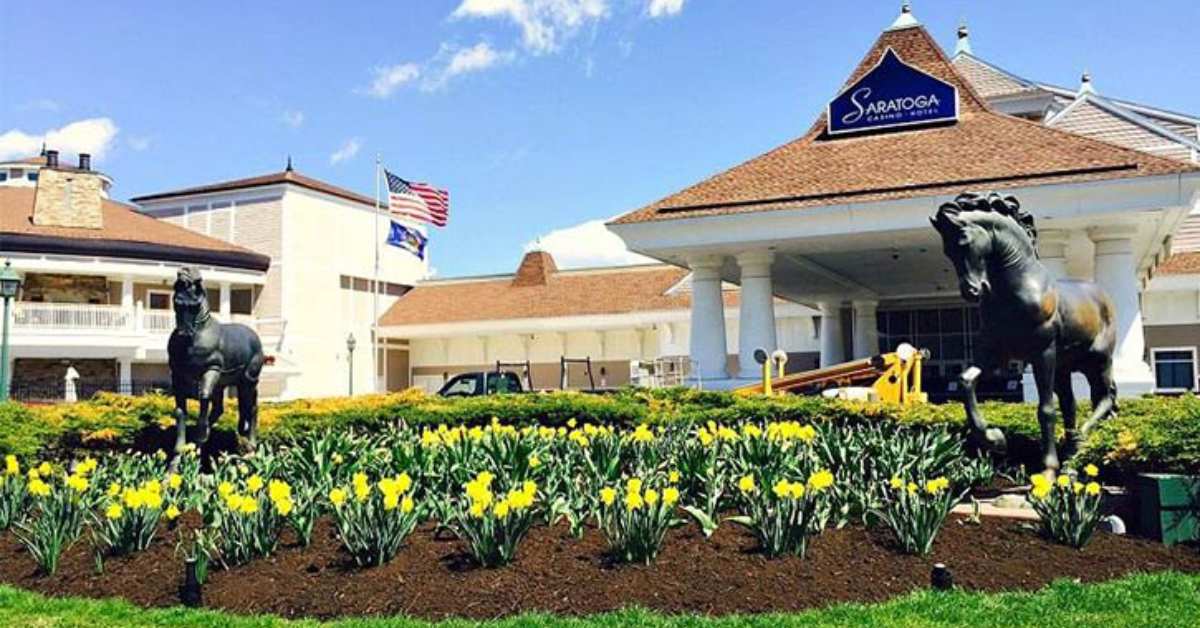 The harness track at Saratoga Casino Hotel features 11 months of live racing, from February until December. Patrons can check out the races outside at the rail, in the Grandstand, in the lower clubhouse, inside the property's dining facilities, or from your own hotel room or suite. Check out the 2023 racing calendar for a complete schedule of live action.
The property's casino offers more than 1,200 slots and electronic table games, spanning from video poker and Keno to blackjack and roulette. Games range from a penny wager to $25, and combine the excitement of traditional casinos with the privacy of individual electronic terminals.
In addition to live racing and gaming, Saratoga Casino Hotel hosts a completely different type of entertainment in Vapor. Enjoy live music from some of the best acts in the Capital Region and beyond while dancing the night away on the expansive dance floor.
Dining options abound at Saratoga Casino Hotel too, and include Lucky Joe's, Fortunes Trackside Restaurant, Perks Marketplace, Mane Bar, and Morton's® The Steakhouse.
In July 2016, Saratoga Casino Hotel opened a state of the art 117-room hotel, complete with abundant amenities. Guests are even able to watch and wager on live racing from the comfort of their own rooms.
From 1941 until today, Saratoga Casino Hotel has been a choice destination for many, with the most thrilling harness racing, the best video gaming experience, fabulous food, and tons of fun. Come see it for yourself - this is one Saratoga destination not to miss!