General Info for Harness Racing at Saratoga Casino Hotel
Editor's Note (2/3/2021): The 79th season of live harness racing took place at Saratoga Casino Hotel in 2020 without fans in attendance. We will provide updates on the 2021 harness racing season as info is released.
Horse racing in Saratoga is most commonly associated with thoroughbreds on the flat track at Saratoga Race Course. However, harness racing in Saratoga has also been contested for decades.
Races are now held 11 months of the year on the historic oval at the entertainment complex known as Saratoga Casino Hotel, located off Crescent Avenue in the south end of Saratoga Springs.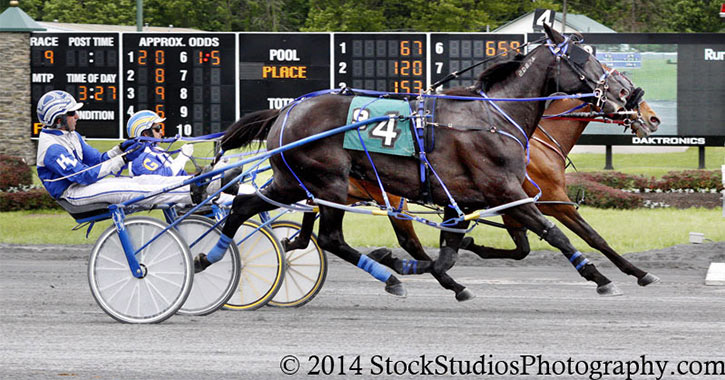 How Saratoga Harness Racing Has Changed Over The Years
The track first opened in 1941 and at that time was called Saratoga Harness. This was during the height of horse racing's popularity, and large crowds turned out to watch and bet on the competitors at the 1/2-mile oval. In fact, Saratoga was one of the first harness tracks to have pari-mutuel betting.
Over the years, the name of the harness track has been changed a few times. So, too, has the guest experience as a series of video lottery games and video gaming machines were made part of the venue. While some people may remember the track as Saratoga Harness, some think of it as Saratoga Gaming and Raceway, or the "racino."
Now the venue is called Saratoga Casino Hotel, after a 2016 rebranding and expansion. The harness track is now part of a vastly expanded entertainment campus with many options for guests, but horse fans and racing fans should understand that harness racing remains a key part of the venue.