Harness Racing at Saratoga Casino Hotel
Horse racing in Saratoga is most commonly associated with thoroughbreds on the flat track at Saratoga Race Course. However, harness racing in Saratoga has also been contested for decades.
Races are now held 11 months of the year on the historic oval at the entertainment complex known as Saratoga Casino Hotel, located off Crescent Avenue in the south end of Saratoga Springs.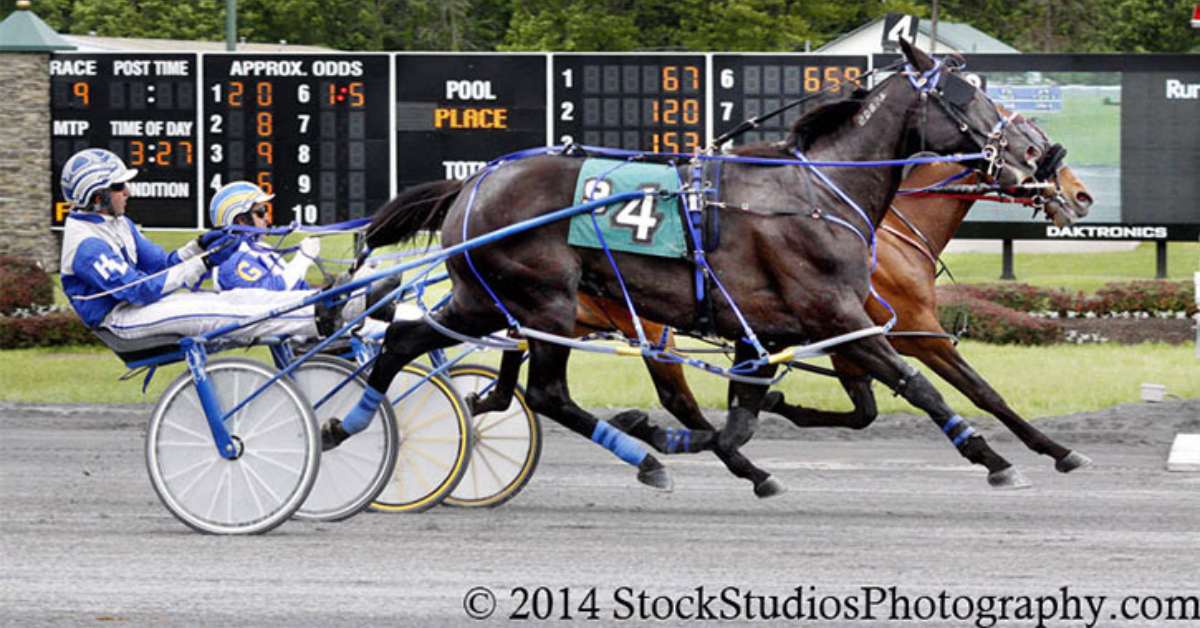 How Saratoga Harness Racing Has Changed Over the Years
Saratoga Casino Hotel has quite a history! The track first opened in 1941 as the highly popular Saratoga Harness. During this time, Saratoga Harness took advantage of horse racing's heyday and provided its guests with pari-mutuel betting as they bet on the competitors at the 1/2-mile oval.
In the following years, the venue underwent several changes, including a rebranding to "Saratoga Gaming & Raceway," when a series of lottery games and gaming machines were added for an enhanced guest experience.
The venue is now called Saratoga Casino Hotel after its most recent rebranding and expansion in 2016. The harness track is now part of a vastly expanded entertainment campus with many guest options, including a casino, restaurants, a premier nightclub, and a luxurious hotel. Today visitors can participate in all these activities and more during their stay at Saratoga Casino Hotel.