The New York Racing Association is set to host a weeklong hiring event for the Saratoga racing season that kicks off on July 15. The pop-up event, located at the Big Red Spring Tent, will run from Wednesday, July 7 to Wednesday, July 14 from 12-3pm each day. Those interested in securing a job at the 2021 Saratoga meet should enter through the main gate at Union Street and East Avenue. Unvaccinated guests should wear face coverings as advised through federal CDC guidance.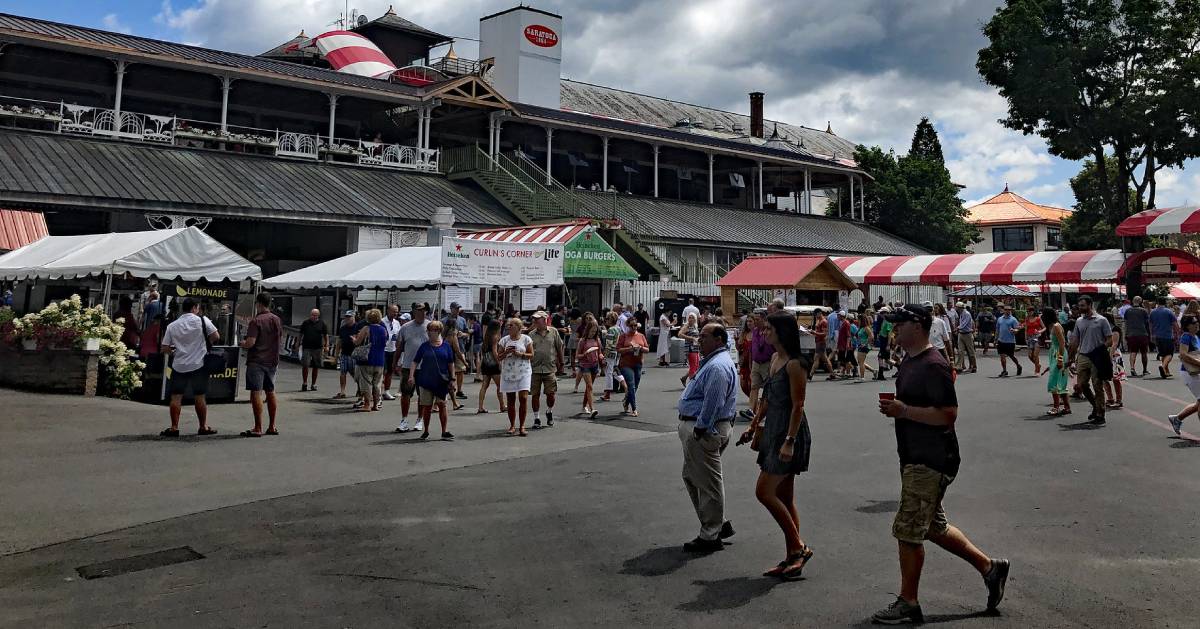 Job opportunities available include betting clerks, cashiers, cleaning, food service (back of house), hospitality, merchandise assistants, parking attendants, program sellers, security guards, waitstaff/concessions, and white caps.
Applicants must be at least 15 years old with New York State Certified working papers. Cashiers, betting clerks, and security guards must be at least 18 years of age. All prospective employees must bring a photo ID and social security card or I-9 alternative.
Saratoga's 40-day summer meet features 76 stakes races worth upwards of $21.5 million in total purses. Featured races include the Whitney (August 7) and the Runhappy Travers (August 28). The track will run five days a week through Labor Day with "dark" days on Mondays and Tuesdays.
For more information about Saratoga Race Course, visit NYRA.com/Saratoga.