The National Museum of Racing's Hall of Fame voting season is upon us, and this year, the Museum's Nominating Committee has selected 10 finalists for the 2021 Hall of Fame ballot. Learn more about the racehorses, trainers, and jockey that have been nominated, including a recent Triple Crown winner.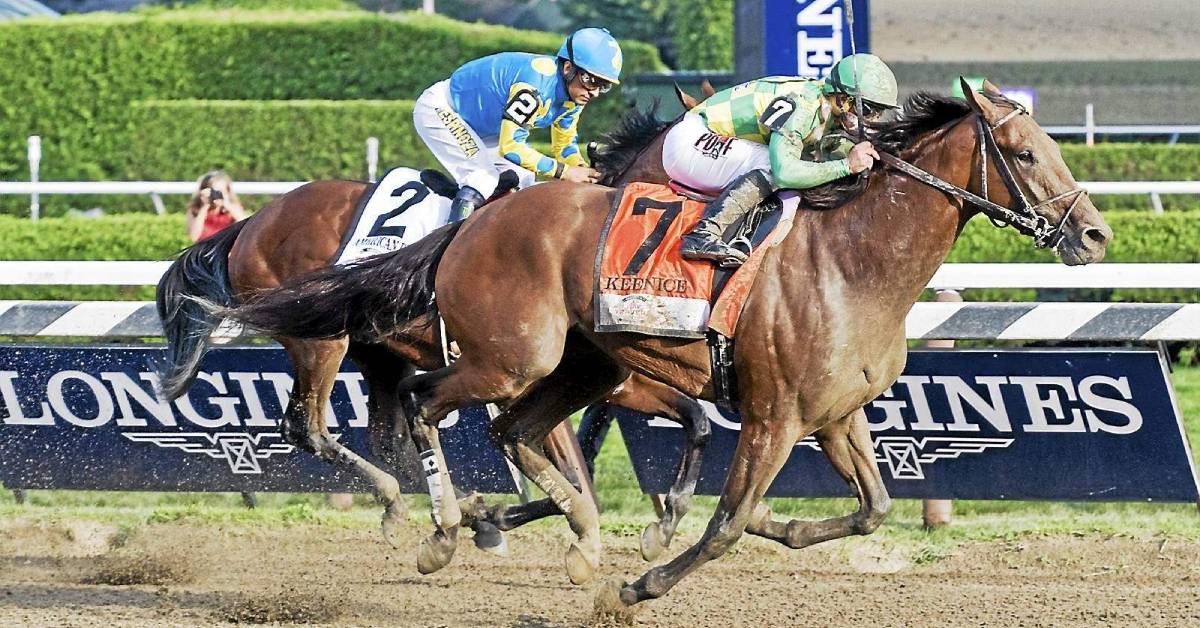 And the Finalists Are…
In a recent press release, the National Museum of Racing announced that six racehorses, three trainers, and one jockey will comprise the 2021 Hall of Fame ballot. The finalists include:
Racehorses:
American Pharoah (first year of eligibility)
Blind Luck
Game On Dude
Havre de Grace
Kona Gold
Rags to Riches
Trainers:
Christophe Clement
Doug O'Neill
Todd Pletcher (first year of eligibility)
Jockey:
To be eligible for the Hall of Fame, trainers must be licensed for 25 years, jockeys must be licensed for 20 years, and thoroughbreds must be retired for five calendar years. All candidates must have been active within the past 25 years, although there are some exceptions.
"Hall of Fame voters may select as many or as few candidates as they believe are worthy of induction to the Hall of Fame," the press release stated. Candidates that receive 50% plus one vote (majority approval) from the voting panel will be elected to the Hall of Fame this year.
The National Museum of Racing will mail out ballots to the voting panel during the first week of March, and the results will be announced on Wednesday, May 5. The Hall of Fame induction ceremony is tentatively scheduled for Friday, August 6, at the Fasig-Tipton Sales Pavilion in Saratoga Springs, and it will honor both the 2020 and 2021 inductees.
Further details about the induction ceremony are still to be determined, so be sure to check out the Museum's website for the latest updates.