In between the fun and gaming that takes place at Saratoga Racetrack every racing day, there's also a place where information about very important community work can be shared.
The Community Outreach Booth at the track is another example of how many facets of the region come together and support each other during this amazing sporting event.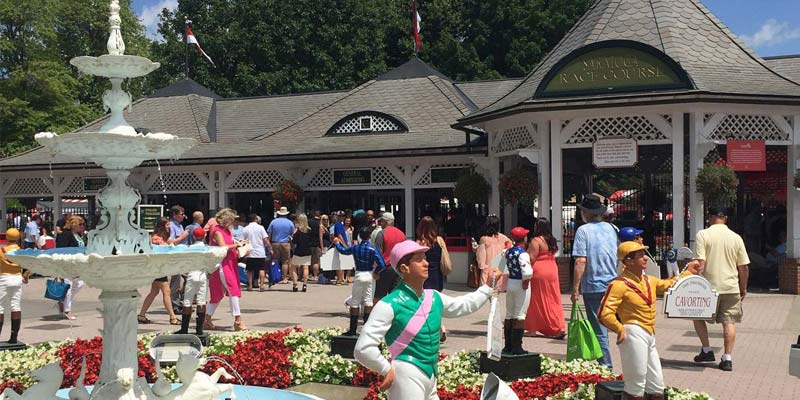 Organized by NYRA and featuring 40 local and regional non-profits, the Community Outreach Booth will set up next to the Jockeys Silk Room across from the Saratoga Walk of Fame. This key spot ensures that a lot of foot traffic can learn about the special work each of these groups performs, and, more important, provides a central place for fundraising initiatives.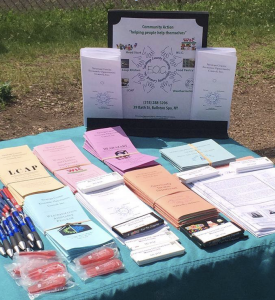 "NYRA is pleased to welcome 40 local, non-profit organizations to Saratoga Race Course where we are able to provide a special platform for each to engage daily with thousands of fans. This year's Community Booth will shine the spotlight on a different non-profit each day, allowing each the opportunity to showcase its services and share its message with our guests," NYRA CEO and President Chris Kay said in a news release.
In addition to the outreach program, the annual canned food drive will take place Friday, August 24th, which is the eve of the 2018 Travers, the featured $1.25 million Grade 1 stakes race.
"Each year we look forward to the opportunity to share our mission and programs with the fans at the Spa on Travers Eve. The outpouring of support for our efforts and generosity from the Saratoga fans is what makes this community so special," Saratoga EOC Executive Director Jo Anne Hume said in a release.
A total of five organizations dedicated to the care of retired thoroughbreds will appear at the Community Outreach Booth during the 2018 season, including Classic Legacy Thoroughbred Aftercare; ReRun; TAKE THE LEAD; Thoroughbred Aftercare Alliance; and Thoroughbred Retirement Foundation.
Other industry partners at the Community Outreach Booth this season will include the Permanently Disabled Jockeys Fund in conjunction with the eponymous day held in the organization's honor on Saturday, July 28; the Backstretch Employee Service Team on Travers Day, Saturday, August 25; and the National Museum of Racing and Hall of Fame on Whitney Day, Saturday, August 4.
The Outreach Booth and the canned food drive help make the Saratoga racing season an integral part of the volunteer and fundraising community.  Here is the schedule of appearances.
Friday, July 20: ReRun
Saturday, July 21: The Wesley Community
Sunday, July 22: Saratoga Springs Figure Skating Club
Monday, July 23: Christie's Heartoberfest
Wednesday, July 25: Man O'War Project
Thursday, July 26: Saratoga High School Fiddle Club
Friday, July 27: North Country Wild Care
Saturday, July 28: Permanently Disabled Jockeys Fund
Sunday, July 29: Jewish War Veterans Post 36
Monday, July 30: Ronald McDonald House Charities Capital Region
Wednesday, August 1: Gallop NYC
Thursday, August 2: Yaddo Gardens
Friday, August 3: Classic Legacy Thoroughbred Aftercare
Saturday, August 4: National Museum of Racing & Hall of Fame
Sunday, August 5: Thoroughbred Aftercare Alliance
Monday, August 6: The Orchard Project
Wednesday, August 8: Thoroughbred Retirement Foundation
Thursday, August 9: Floyd Warriors
Friday, August 10: Dyer Phelps
Saturday, August 11: TAKE THE LEAD
Sunday, August 12: The Joseph Ahmed Foundation
Monday, August 13: Friends of Moreau Lake State Park
Wednesday, August 15: The Center for Disability Services
Thursday, August 16: K9s for Warriors
Friday, August 17: Warren Washington Association for Mental Health
Saturday, August 18: The Lustgarten Foundation
Sunday, August 19: After The Fire
Monday, August 20: Diamond Dogs Baseball
Wednesday, August 22: Saratoga Bridges
Thursday, August 23: Saratoga Automobile Museum
Friday, August 24: Saratoga County Economic Opportunity Council
Saturday, August 25: Backstretch Employee Service Team
Sunday, August 26: CDNY Regional Synchro
Monday, August 27: Living Resources
Wednesday, August 29: Catholic Charities of Albany
Thursday, August 30: Saratoga Regional YMCA
Friday, August 31: Saratoga WarHorse Foundation
Saturday, September 1: Gurtler Brothers VFW Post 420
Sunday, September 2: Hope Soars
Monday, September 3: Capital Region Toys for Tots