After a number of horses passed away during this past racing season at the Saratoga Race Course NYRA and others are taking action. The ultimate goal is to reduce injuries and deaths, ideally to none at all.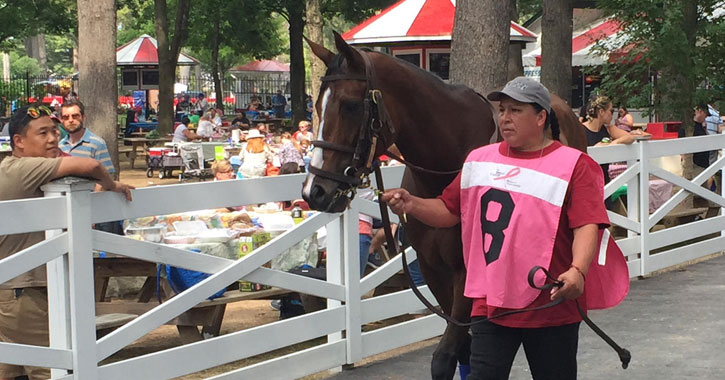 The New York Racing Association (NYRA), the New York Thoroughbred Horsemen's Association (NYTHA), and the New York State Gaming Commission are putting plans in place to combat horse fatalities at the Saratoga Race Course and at other NYRA tracks.
New policies are going to include increased veterinary presence at the track during training hours, increased monitoring of the horses, and more in-depth trainer education, delving deeper into the latest scientific findings regarding injuries at racetracks and preventative actions that can be taken.
NYRA will also be looking into the possibility of opening the main track for training to horsemen earlier in the year.
"Where safety is concerned, we need to examine every possibility, including a mandate to open all racing surfaces earlier than we have in the past before the start of the race meet," Rick Violette Jr., President of NYTHA, said in a statement.
Furthermore, all involved in the racing industry are expected to be held to the highest standards. From the trainers, to the owners, the veterinarians, to employees of the race track – everyone will be expected to perform their duties to the best of their abilities.
The truth of the matter is that NYRA, NYTHA, and New York State have been working for many years to ensure the safety of both the horses and the athletes. New York State employs among the most rigid safeguards in the horseracing industry.
For example, New York is one of only a few jurisdictions in North America to require thoroughbred trainers to obtain continuing education as a requirement for licensure. The state also implements the strictest equine medication rules.
But, the safety and health of the horses is a constant challenge that is never truly going to have an end; safety precautions will always have to be reevaluated and updated as necessary, and NYRA and the related organizations are up to the challenge.