The countdown is on to the start of the 2021 summer meet at Saratoga Race Course! The New York Racing Association, Inc. (NYRA) has recently announced major race dates for Saratoga's upcoming season of live thoroughbred horse racing.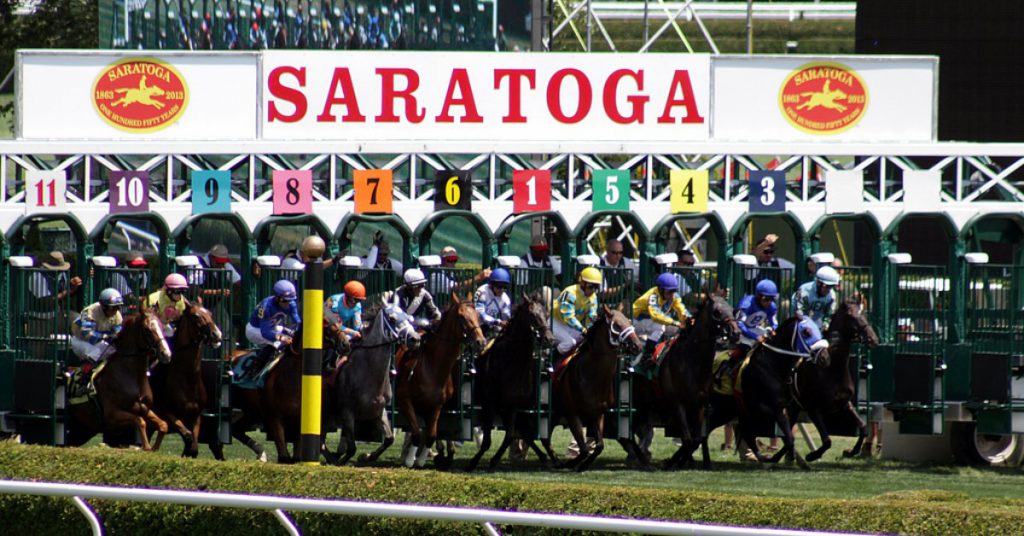 Mark Your Calendar for Opening Weekend
In a press release, NYRA revealed that the 40-day summer meet at Saratoga Race Course will begin on Thursday, July 15. Following opening weekend, live racing will be conducted 5 days a week with the exception of the 6-day closing week. The summer meet will end on Labor Day, September 6.
Some of the highlights from the 2021 racing calendar at Saratoga include the 94th running of the Whitney on Saturday, August 7 and the 152nd running of the Travers on Saturday, August 28. NYRA will release the full racing calendar at a later date.
At this time, New York State requires all racetracks to operate without spectators in attendance and with a series of health and safety guidelines to mitigate the risk and spread of COVID-19. A limited number of owners licensed by the state are permitted at the racetrack on days their horse is racing.
As we get closer to opening weekend at Saratoga, keep an eye out for updates from NYRA about their plans for the summer meet.