Get ready, folks: the Whitney is almost here! This Thursday, August 3, you can join host Andy Serling and his fantastic lineup of guests for a preview of the Whitney Stakes. At The Post Live, broadcasting live from the Parting Glass Pub in Saratoga Springs, airs from 8 to 9 p.m. ET on ESPN Radio 104.5.
Don't forget to follow @atthepostlive on Twitter, and keep up to date with the hashtag #AtThePostLive!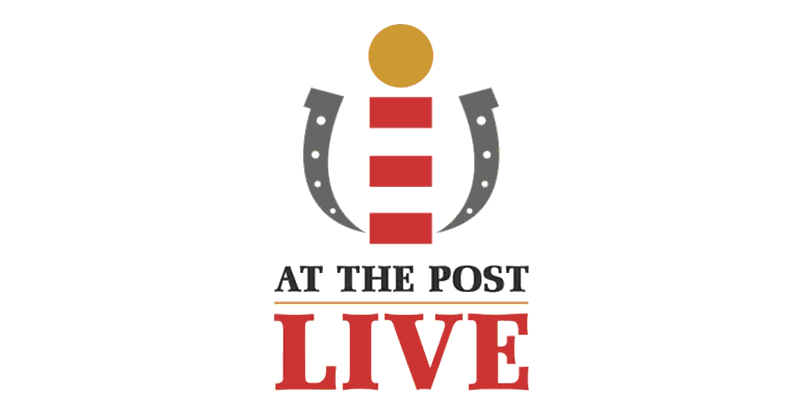 Who's At the Post?
Hosted by horse racing personality and analyst Andy Serling, At The Post Live continues its sixth season at the Parting Glass Pub in Saratoga Springs!
Last year, Jose Ortiz (@jose93_ortiz) took home a Breeder's Cup victory in the Juvenile Turf  aboard Oscar Performance and the NYRA riding title with four straight meet titles at Saratoga, Belmont Spring/Summer, and Aqueduct Spring and 2015-2016 Inner Track. His huge successes with champions like La Verdad and Tapwrit have marked him as a leading jockey of the American racing circuit.
Like his brother Jose, Irad Ortiz (@iradortiz) started his riding career at Hipodromo Camarero in Puerto Rico. Since arriving to the U.S. in 2011, Irad became Saratoga's leading rider for Grade 1 wins in 2012, won Breeders' Cup victories in 2014 and 2015, and consecutive NYRA riding titles the same years with 278 and 280 wins respectively. Together, the Ortiz brothers take up the #1 and #2 spots in the 2017 Saratoga Meet's leading jockeys!
Owner and trainer Albert Stall, Jr. also comes from a racing household! His family's horses have included Lady Vi-E, who won the 1970 Kentucky Oaks, and Combat Ready, claiming victory at the 1973 New Orleans Handicap. Stall's training career began in 1991, working with horses that went on to win 19 stakes races between 2007 and 2012. During the 2010 Breeders' Cup Classic, Stall's Blame won out against the previously undefeated Zenyatta, going on to win the Grade 1 Stephen Foster and Whitney Stakes, among other victories and honors.
Greg Wolf (@RealGregWolf) hosts NYRA's flagship television shows, Belmont Live and Saratoga Live. But that's not all: Wolf is also a studio host and play-by-play announcer for Fox Sports 1 and the Pac-12 Network, as well as the founder of VelocitySportsMedia.com!
Finally, Britney Eurton (@BritneyEurton) completes the all-star lineup with her expertise in pre- and post-race interviews, analysis, and racing features with TVG. Inspired by her father, celebrated trainer Peter Eurton, Britney has made a name for herself as a beloved racing personality. She will be covering the Whitney Stakes live during the broadcast on NBC Sports.