Calling all singers in Saratoga and beyond—now is your chance to shine and show off your talent at the Saratoga Race Track!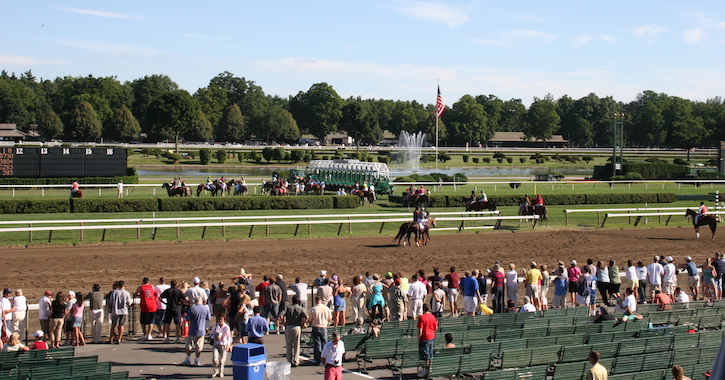 Have you dreamt of putting your unique spin on the National Anthem for the world to hear? Now you can with the New York Racing Association's Star-Spangled Banner Competition.
About the Competition
The New York Racing Association (NYRA) is looking for talented individuals, from shower singers to budding artists, to open racing days at Saratoga with the National Anthem. NYRA will select a handful of winners to sing on either a Saturday or a Sunday at the Saratoga Race Track. Winners will also receive four clubhouse or grandstand seats on the day of their performance.
How to Enter
1. Record a video of you singing the National Anthem without accompaniment or voice-altering mechanisms.
2. Upload your video to YouTube or to the following link: <https://www.nyra.com/saratoga/visit/national-anthem-contest>
3. Ensure your video is smaller than 50 megabytes for nyra.com uploads OR submit a link to the YouTube video.
*Disclaimer: Limit to one entry per person
The last day to enter will be Tuesday, July 31st. Enter today!