Just because the horses retire for the evening after all the festivities at the track doesn't mean you have to! The following bars, pubs, and restaurants are excellent places to go after a day at Saratoga Race Course. All are right in the Spa City, and a couple are even within walking distance of the track! Whether you're looking for something informal and relaxed, or a more sophisticated vibe, Saratoga has it all.
Keeping It Casual & Fun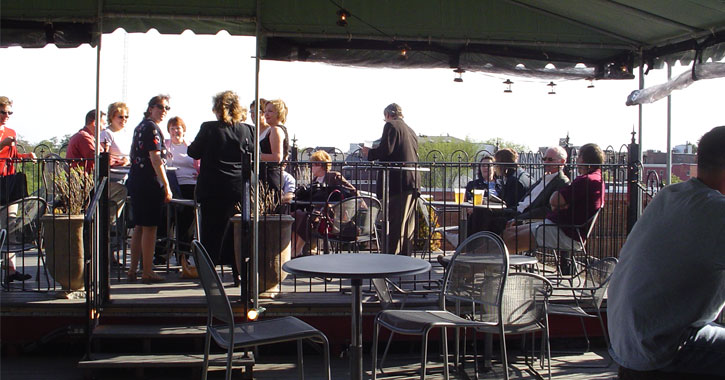 Although we're placing them in the "Casual & Fun" category, the Saratoga City Tavern on Caroline Street does have a bit of an upscale tavern atmosphere. If beer is your drink of choice this might be the place you'll head to after the track, as they offer over 100 beers.
You can choose between the first floor tavern, second floor sports bar, third floor "apartment," fourth floor nightclub, and a rooftop bar. Wow!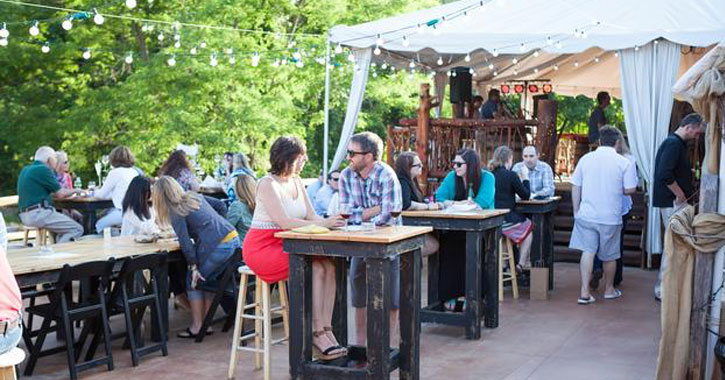 If wine is what you're yearning for after a day at the track Saratoga Winery is the place to go! Choose from their extensive wine list and then relax with a glass of red or white on their patio. They have live music on Fridays, Saturdays, and Sundays to enjoy. Not into wine? They also have a rotating list of beers on tap, and local spirits as well!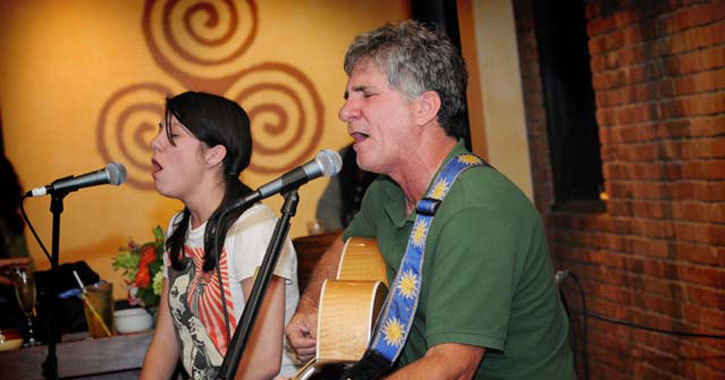 Harvey's, located on Phila Street, has an outdoor bar overlooking the Saratoga skyline, Irish dishes and gastropub cuisine, and regular live music. This downtown favorite has great beer choices!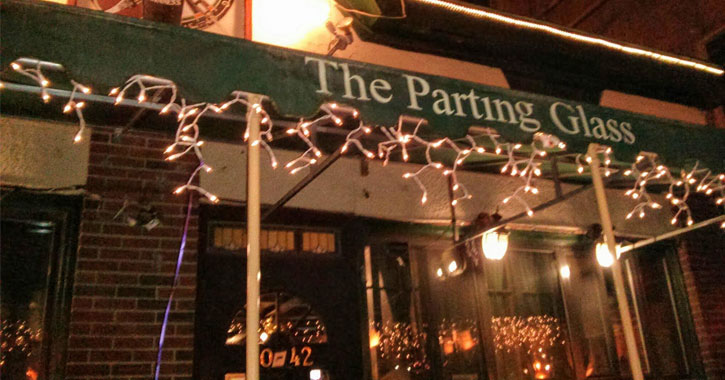 This Irish pub on Lake Avenue has live music on Fridays and Saturdays, two bars, and over 100 beers with 36 on tap. For even more entertainment, The Parting Glass offers 10 English dart boards and shuffleboards. The Parting Glass also happens to be one of the oldest continuously run restaurants in Saratoga.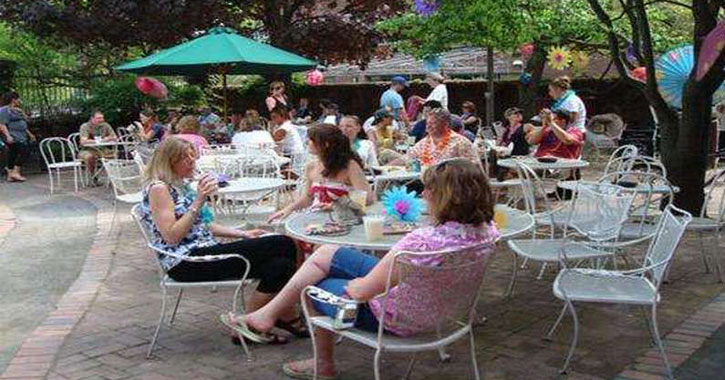 Gaffney's on Caroline Street is always hopping! With two indoor bars and one outdoor bar, plus live music all year long, Gaffney's is a prime nightlife hotspot in Saratoga and an ideal place to party after the track.
Horseshoe Inn Pub & Grill
Just a quick walk from the track on Gridley Street you'll find the Horseshoe Inn, which is only open during track season. They have an outdoor bar area and live music. They're also known for their high-quality breakfast menu if you want to hit them up before going to the track as well.
A More Upscale Atmosphere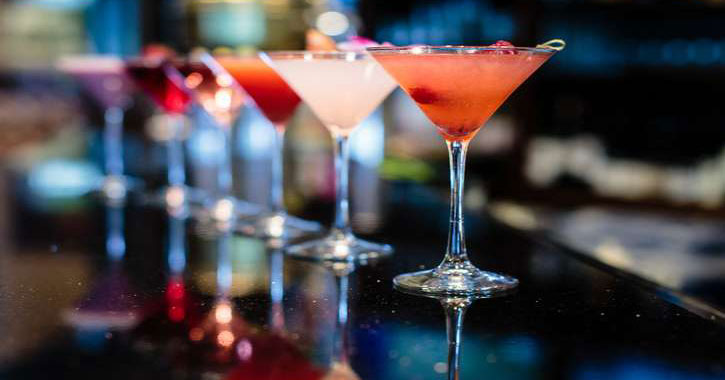 For a true upscale experience, you'll want to go to Prime at Saratoga National. Specialty cocktails, live entertainment, a covered veranda, and a patio terrace – what more could you ask for? This is a picturesque spot to unwind after a day at the track where you can relax on teakwood furniture and enjoy the scenery. And did we mention Prime is just five minutes away from the track?
Siro's
Siro's is a super classy bar on Lincoln Avenue, within walking distance of the track, and is known to be a local place to spot celebrities. This elegant restaurant and bar has the perfect atmosphere for cocktails, parties, and people watching. They're only open during racing season.
15 Church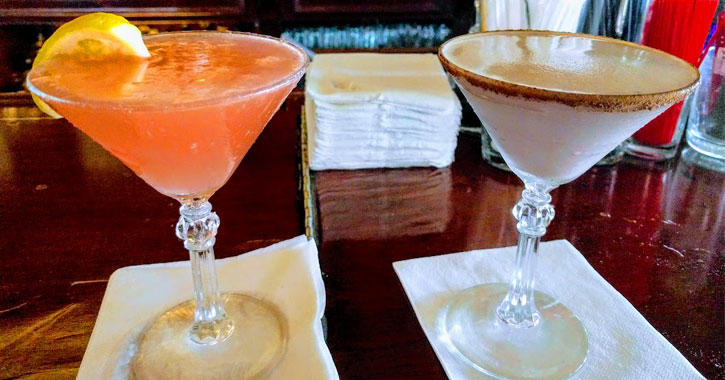 Craving a martini after spending hours at the track? Head to 15 Church on Church Street, where they have an extensive martini menu and are known for these specialty cocktails. Relax at their sophisticated bar or head outside to enjoy the fresh air on the patio.
Hamlet & Ghost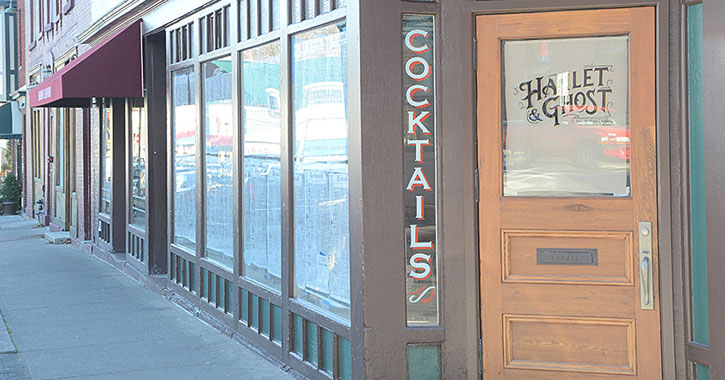 Hamlet & Ghost on Caroline Street is a contemporary craft cocktail bar with a speakeasy vibe. You can expect high-quality cocktails created by mixology experts in a classy but comfortable atmosphere.
Bourbon Room
This Caroline Street bar is known for their extensive selection of high-end bourbon, whiskey, scotch, and cocktails. If you're looking for a bar experience that goes beyond a beer and a band, you might consider checking out the Bourbon Room.
Morrissey's at The Adelphi Hotel
Find a vibrant lounge with crafted cocktails and wood-fired pizza at Morrissey's, located inside the historic Adelphi Hotel on Broadway. This swanky bar is named for John Morrissey, an entrepreneur who was credited with bringing racing to Saratoga Springs.
Win or lose at the track, you can party the night away afterwards in the Spa City!