Man o' War, or 'Big Red', would've turned 100 this year and Saratoga Springs is celebrating. Visit the compelling exhibit at the National Museum of Racing and Hall of Fame this track season to learn about the horse who placed first in every race of his career, except one- at Saratoga Race Course.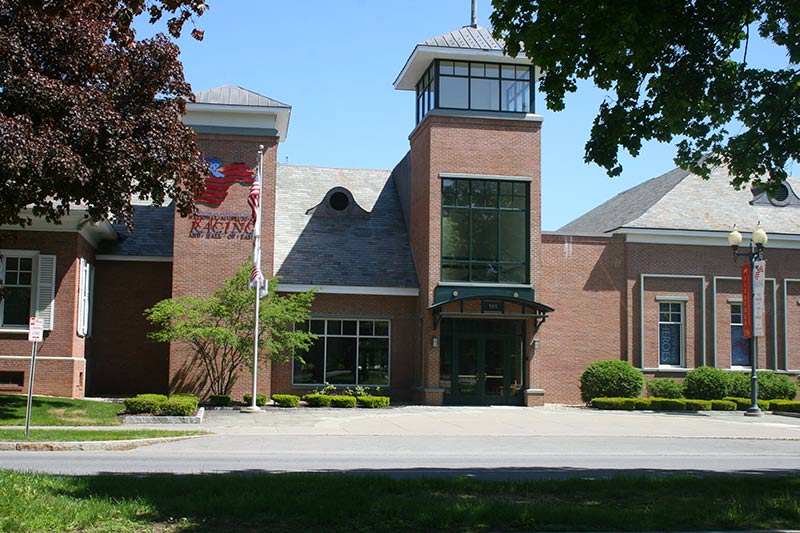 Who Was Man o' War & Why Are We Celebrating?
Often referred to as the greatest race horse of all time, Man o' War made his name in the summers of 1919 and 1920. Racing 21 times with 20 first-place finishes and 1 second-place finish, Man o' War quickly became a legend. It was in Saratoga where Man o' War provided some of his most awe-inspiring performances.
Big Red's one loss happened in Spa City. His defeat occurred on August 13th 1919 at Saratoga Race Course in the Sanford Memorial Stakes, possibly the most controversial race in the sport's history according to the Racing Museum's website. After being twisted around in the stalls, leading to a disadvantaged start, Man o' War only lost by half a stride length; a very impressive comeback.
By the time Man o' War retired, he had gained 3 world records, 2 American records, and 7 track records. There is a reason he is considered the greatest race horse of all time.
Fast-Facts
Debut Race: Belmont Park June 6, 1919
Owner: Samuel D. Riddle
Breeder: August Belmont II
Trainer: Louis Feustel
Earnings: $249,465.00
Exhibit: Man o' War at 100
Running from March 29, 2017 through December 2018, you can visit the National Museum of Racing and Hall of Fame for the exhibit honoring Man o' War. Celebrate and honor this legend's breathtaking career for his 100th birthday.
This special exhibition features photographs and artifacts throughout Big Red's early days, racing days and retirement at Faraway Farm. You can see all of his Hall of Fame connections as well as accomplishments in American Thoroughbred racing. His original breeding shed door is on display as well in the museum lobby within the Man o' War and the Hall of Fame exhibit.
The exhibit is a great way to gear up for the track season- starting July 21st!
Check out all the events track related this season>>
Sources:
The Saratogian: Exhibit at Racing Hall of Fame celebrates Man o' War's 100th birthday
Racing Hall of Fame: Man o' War
Racing Hall of Fame: Man o' War at 100