The ongoing public health crisis has created a lot of uncertainty for everyone, and as a result, the New York Racing Association, Inc. (NYRA) announced they are delaying the opening of the Oklahoma Training Track and stabling area at Saratoga Race Course.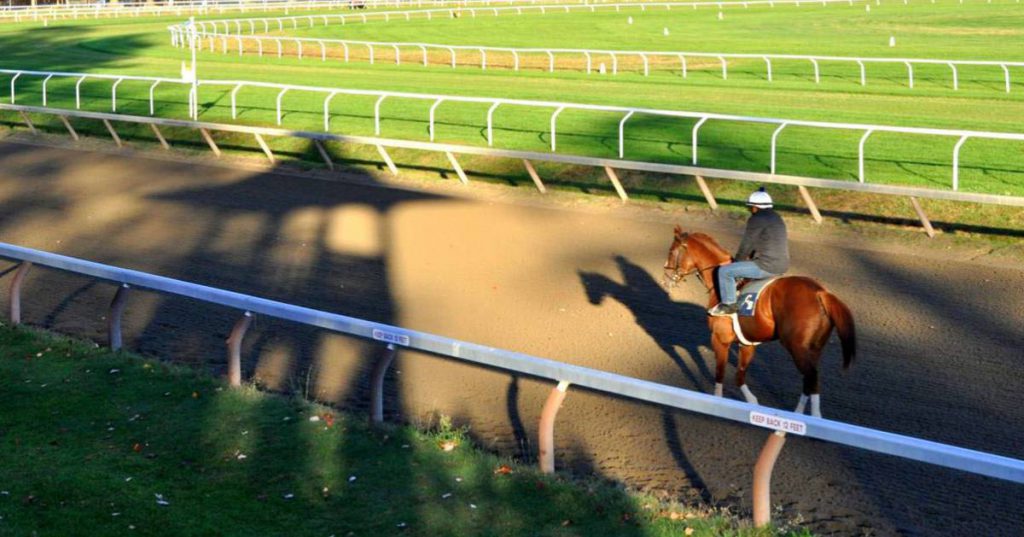 What Is NYRA's Plan for the Training Track?
Located across the street from Saratoga Race Course, the Oklahoma Training Track is where many thoroughbreds train in advance of the Saratoga summer meet. The track was originally scheduled to open on April 15, 2020, but due to the COVID-19 pandemic, opening day will be delayed.
According to a recent NYRA press release, "NYRA is working with the New York State Gaming Commission and public health agencies to determine an appropriate date to safely open the Oklahoma for training and stabling."
The press release also noted that this delay will not impact the start of Saratoga Race Course's summer season, which is currently scheduled to kick off on Thursday, July 16, and run through Labor Day, Monday, September 7.
Following Opening Weekend, July 16-19, the season will feature five days of racing per week, Wednesdays through Sundays, until Closing Day on Labor Day.
Resource:
NYRA – NYRA Delays Opening of Oklahoma Training Track at Saratoga Race Course