The Belmont Stakes, traditionally run on the first or second Saturday in June, will take place on June 20 this year and that won't be the only change, according to NYRA's recent announcement.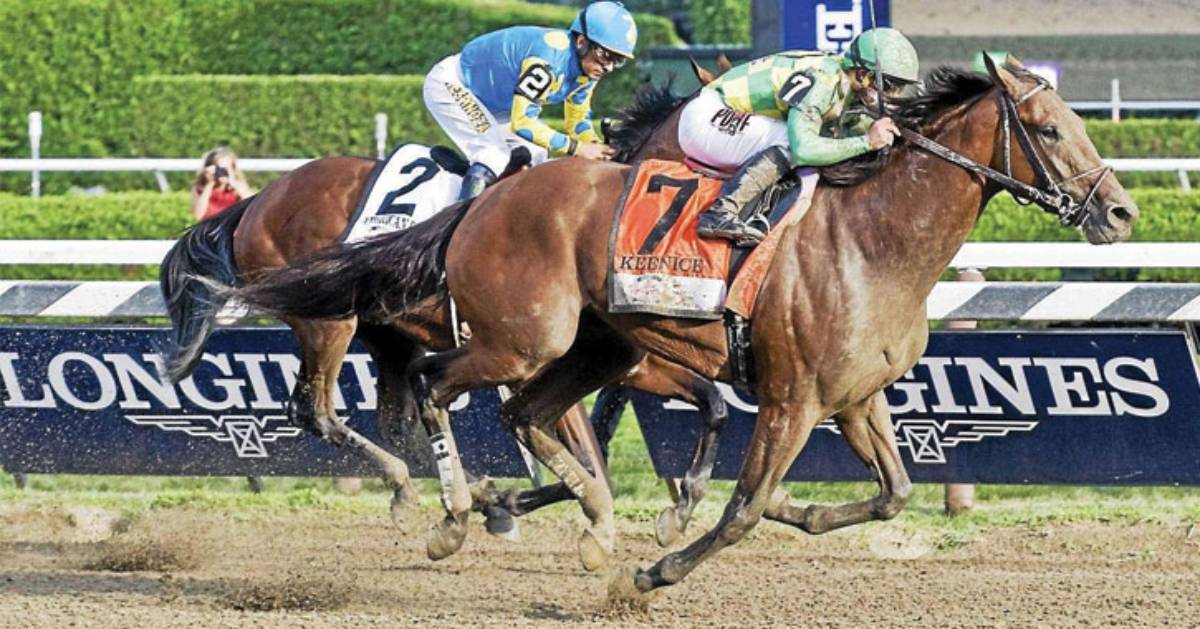 A Historic First for the Belmont Stakes
The 152nd renewal of the Grade 1, $1 million Belmont Stakes will take place as the opening leg of the Triple Crown for the first time in history.  There will be no spectators and the length of the race will be shortened from the traditional 1 1/2 miles to 1 1/8 miles. The race has been run at 1 1/2 miles since 1926, and is typically the final leg of the Triple Crown.
"While this will certainly be a unique running of this historic race, we are grateful to be able to hold the Belmont Stakes in 2020," NYRA President and CEO Dave O'Rourke said in a statement. "Thanks to our partners at NBC Sports, fans across the country can look forward to a day of exceptional thoroughbred racing at a time when entertainment and sports are so important to providing a sense of normalcy."
Fans can watch three hours of live coverage from Belmont Park on NBC on Saturday, June 20 starting at 3pm Eastern. All Belmont Stakes Racing Festival (BSRF) tickets are subject to full refunds.
Belmont Spring/Summer Meet for 2020
Following the five-day opening week, live racing throughout the 25-day Belmont spring/summer meet will take place Thursday through Sunday with a first post time of 1:15pm Eastern. The spring/summer meet will run from June 3 to July 12.
The condensed stakes schedule for the spring/summer meet will feature 40 total stakes races worth $7 million, including 22 graded stakes, beginning on Opening Day June 3 with the Grade 3 $100,000 Beaugay at 1 1/16-miles on the turf for fillies and mares, 4-years-old and up.
The Belmont spring/summer meet will offer at least one stakes race each day and is bolstered by nine Grade I races and four Breeders' Cup Win & You're In qualifiers. Ten $80,000 overnight stakes races, along with eight stakes restricted to New York-bred horses worth a combined $800,000, will support local horsemen as part of a condition book to be available later today, May 19.
NYRA has made necessary adjustments to the purse structure to account for the absence of VLT monies as a result of continued statewide casino closures.