If you're hunting for a fun summer job in Saratoga Springs, then the New York Racing Association, Inc. (NYRA) can help. On Friday, June 14, and Saturday, June 15, NYRA will host their 2019 job fair at the Embassy Suites for those interested in working at the historic racetrack during the upcoming summer meet.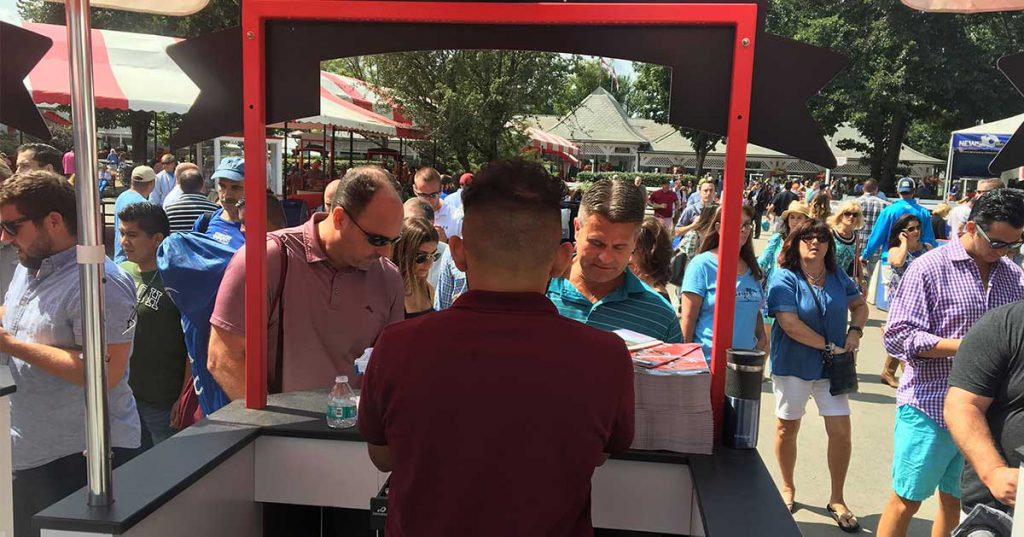 Spend Your Summer Days at the Track
Each year, Saratoga Race Course supports the employment of roughly 2,350 full-time, part-time, and seasonal workers. A variety of positions are available, so depending on your skills and interests, you may discover the perfect opportunity at NYRA's job fair.
This year's jobs will include hospitality ambassadors, hosts/hostesses, guest services, cashiers, parking attendants, Bets Squad representatives, white caps/ushers, box office, betting clerks, turf work/general labor, security guards, porters, cooks, waitstaff, bussers, merchandise clerks, concessions supervisors and cashiers, cleaners, and warehouse workers.
All applicants must be at least 15 years of age with New York State Certified Working Papers. In addition, prospective security guards, cashiers, and betting clerks must be at least 18 years of age to apply (security guards must also have a high school degree or GED). Applicants are asked to bring a photo ID and social security card or I-9 alternative with them.
The job fair will take place at the Embassy Suites at 86 Congress Street in downtown Saratoga. Please note that interviews will be conducted from 10:00am-6:00pm on Friday, June 14, and 9:00am-2:00pm on Saturday, June 15.
Take advantage of NYRA's two-day event and find your ideal summer job at Saratoga Race Course!