Following their mission to promote the welfare of retired thoroughbreds, $5,000 was donated by the Saratoga Harness Horseperson's Association (SHHA) this week. For the recipient charities, Sunshine Horses Inc. and Heading for Home Racehorse Retraining and Adoption Center Inc., the donations come as a great help in preparing retired horses for life off the track.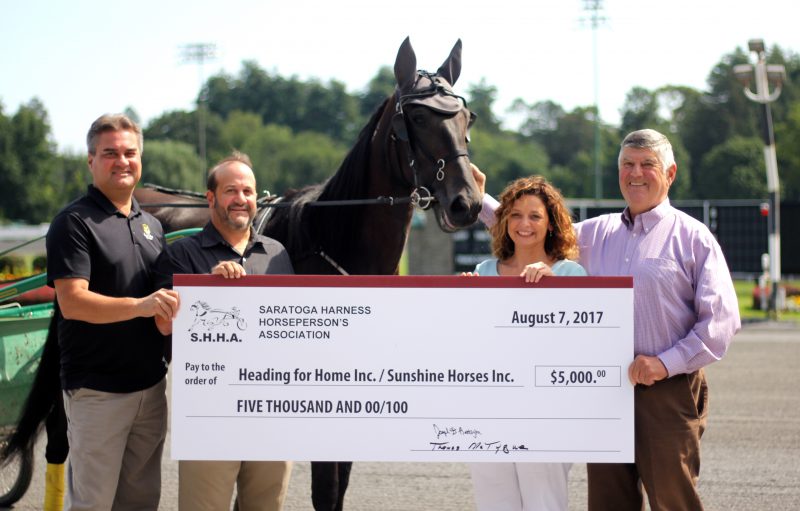 About The Charities
Both recipients of the SHHA donation have assisted numerous horses by supporting them and their futures. Sunshine Horses, located near Syracuse, has found homes for over 200 retired racehorses. 150 generous volunteers provide their assistance to the organization, retraining and preparing the horses for adoption. The Heading for Home Racehorse Retraining and Adoption Center in Saratoga Springs provides retired racehorses with a 90-day program. Having completed this, the horses will have learned new skills like under saddle work, trail riding, and equine assisted therapy.
Joseph Battaglia, SHHA Board Member and President of the Heading for Home Racehorse Retraining/Adoption Center said in a statement, "During each track season, horses are retired from racing, whether through age or a number of other reasons, and it can be difficult for some to find new homes right away. We're grateful to the Association for their support. With this donation, they are helping us create opportunities for these amazing animals to find homes and a new purpose."
About SHHA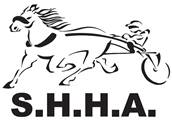 Organized by owners, breeders, trainers, and other horse experts, the Saratoga Harness Horseperson's Association ensures the safety and welfare of thoroughbreds in Saratoga Springs and throughout the US and Canada. "Our organization is all about preserving the welfare of standardbred racing," said Tom McTygue, SHHA president, in a statement. "We do that not only by promoting the sport, but also by caring for the horses involved, assuring they are treated well and provided for following their years of training and racing." Learn more at shharacing.com.
Want to help out? Donate to Sunshine Horses at sunshinehorses.org, or to Heading for Home Adoption Center at headingforhomeadoptionhorses.org/how-to-help.html.