NYRA recently made an announcement that's sure to have hungry racing fans cheering: their app, NYRA XP, can now be used to order at select concessions at the Saratoga Race Course. This means no more waiting in line and missing out on the racing action! You can order at the click of a button and get notified when your food is ready. How easy is that?!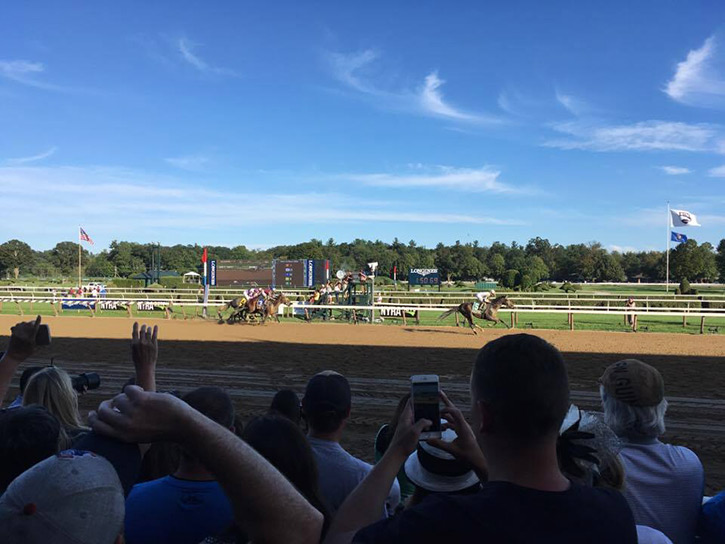 Express food and beverage pick up at Shake Shack, Lobster Hut, Paddock Pizzeria and Sams and Clams Chowder Bar is available for the rest of the racing season. Whether you're by the paddock or at the finish line, you can place your order on the NYRA XP app and get a message when it's time to eat!
Here's How it Works
Select the 'shop' tab within the app
Click order 'Food and Merchandise' , then 'Express Pickup'
Select your preferred concession and add menu items to your cart
Provide payment info and email address
Place order
Once order has been placed and payed for, you will receive a notification that your food is being prepared
Go directly to the concession stand's XP Express pick up line, provide your order number and voila!
NYRA XP is new this season and has been extremely popular among Race Track fans.  NYRA Senior Vice President and CEO described in a statement, "NYRA XP has been tremendously well-received by our fans at Saratoga this summer, with more than 9,500 users taking advantage of the great services available at the click of a button."
More About NYRA XP
There's plenty of other ways to get involved at the Race Course with NYRA XP. The express ordering can also be applied to merchandise sales at the Saratoga Silks store. Pick up the latest Saratoga gear in a flash!
Learn about upcoming events, purchase tickets, find your seat location, pin your car location (we're all bound to forget at some point), wager through NYRA Bets, and live stream races with customized viewing locations all through NYRA XP! This new app helps racing fans get the most out of their experience at Saratoga; download it today on iOS and Andriod devices.
The 2017 Race Course season ends Monday, September 4th. How will you make the most of it?
See the full list of events happening at Saratoga Race Course >>