The Hollywood Walk Of Fame for our four-legged racers has welcomed two new legends! The Saratoga 150 Committee recently announced the newest members of Saratoga Race Course's Hoofprints Walk of Fame, which honors the most prolific and notable horses to ever compete at Saratoga.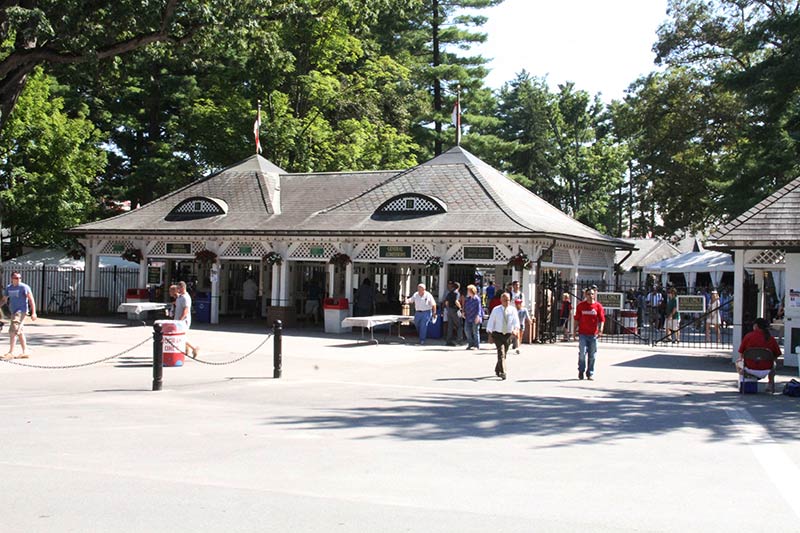 The pair of new inductees includes filly Molly Brant and champion horse Sun Briar. In a statement, Saratoga 150 Honorary Chair John Hendrickson said, "These equine athletes are certainly to be credited for the excitement and thrill that make a day at the races so enticing and memorable. The Hoofprints Walk of Fame honors the real stars of the sport while providing a unique and educational retrospective of our history." 
Horses are considered for the Walk of Fame based on their track record in major stakes at Saratoga Race Course.
Who Was Molly Brant?
Owner: Sanford Stud of Amsterdam, NY
Trainers: H.H. Hyner and W. Hayward
Jockey: George Odom
Memorable wins: the Adirondack in 1902; the Saranac in 1903; the Delaware, Champlain and Merchants and Citizens in 1904; and the Delaware in 1905
Who Was Sun Briar?
Owner: W.S. Kilmer
Trainer: Henry McDaniel
Jockey: Willie Knapp
Memorable Wins: the Hopeful, Saratoga Special and Grand Union in 1917; the Travers and Delaware in 1918; and the Champlain in 1919.
You can find the Hoofprints Walk of Fame – featuring bronze plaques for each inductee – outside the clubhouse gates of Saratoga Race Course. Other notable inductees include Affirmed, Man o' War, Native Dancer and Secretariat.
Honor the 38 members of the Walk of Fame during the summer meet, which runs from Friday, July 21 through Monday, September 4.
See the racing schedule for the upcoming meet >>