The 2017 Saratoga Race Course season opens in just about a week at 11:00am on Friday, July 21st. The track never fails to bring us exciting new events, visitors, and more each year – see what's coming up soon at one of your favorite Saratoga hotspots!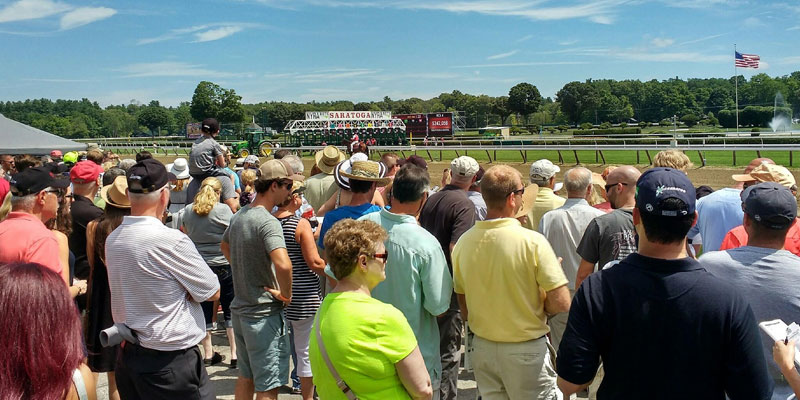 Opening Weekend – Events, Attractions & Improvements
Here's what racing fans can look forward to next weekend at the track:
Five graded stakes, including traditional Grade 3 Schuylerville for two-year-old fillies
Inaugural Friday edition of Taste NY: Craft Beer – sample five craft beers for $5
Hats Off to Saratoga Festival starts (goes through Saturday)
Saturday the 22nd
Sunday the 23rd
And of course Monday will be Berkshire Bank Family Monday with kid-friendly activities and games.
A New App
The Saratoga Race Course is debuting NYRA XP, a new app that will allow fans to personalize and navigate their experience at the race course through their phone or mobile device. Fans with this app will be to: find out about upcoming events, purchase tickets, find their seat location, bet through NYRA Bets, order food from the track concession stands, and buy reserved parking.
Capital Improvements
Those attending Opening Weekend at the track will be the first guests of the season to enjoy a number of upgrades, including:
A revitalized, smoke-free, alcohol-free, interactive playground area for families
New features of the Saratoga Family Zone  – a multi-lane running track, a miniature replica starting gate, a selfie photo station, spring horses, and educational panels
Enhancements to the historic paddock mutuel building with a new slate roof and rafters
A new elevator in the grandstand
"Saratoga Race Course is a special place and we are pleased to continue to invest in this historic property to provide an enhanced experience for the greatest fans in racing," said Chris Kay, NYRA CEO and President, in a statement. "These continued improvements reflect NYRA's commitment to cultivate and grow new generations of fans, and we look forward to another tremendous season at Saratoga."
Paul Lo Duca Joins Saratoga Live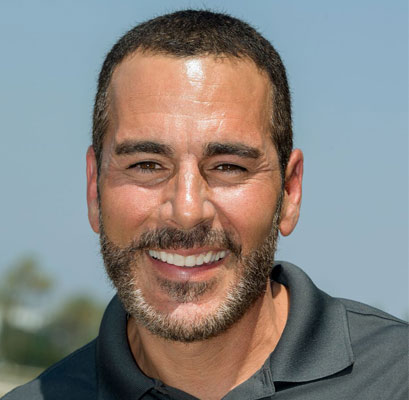 The top veteran horse racing analyst and former MLB All-Star Paul Lo Duca is joining Saratoga Live. He'll make his debut on Opening Day. La Duca joins Greg Wolf, handicapper Andy Serling, paddock analyst Maggie Wolfendale, trainer Tom Amoss, and analyst Gabby Gaudet on Saratoga Live.
"As a Native New Yorker, and a lifelong racing fan, I'm honored to join the talented broadcast team doing such great work on Saratoga Live," Lo Duca said in a statement. "NYRA is producing the most innovative television coverage in the sport and I'm excited to become a part of it."
About Paul Lo Duca
Lo Duca played 11 seasons in Major League Baseball from 1998 to 2008, earning four All-Star selections for three franchises from 2003 to 2006 as a catcher. He's played for the Los Angeles Dodgers, the New York Mets, and the Washington Nationals.
About Saratoga Live
You can get vital race course coverage from Saratoga Live, presented by Claiborne Farm. Saratoga Live is available in 75 million households nationally through Fox Sports 2, and regionally through MSG+, Fox Sports Prime Ticket, Fox Sports San Diego, Fox Sports Ohio, and the Altitude Sports Network.
Exclusive Discount Offered On Reserved Seats Through NYRA and Dunkin' Donuts
Dunkin' Donuts has partnered up with NYRA to provide a little something extra for racing fans: you can get a special discount offer on reserved seats this year!
Fans who purchase one reserved seat at a regular price will receive $5 off a second reserved seat with a voucher available exclusively at participating Dunkin' Donuts shops in the area. Then, simply bring the voucher you got from Dunkin' Donuts to the NYRA Box Office located at Gate A on Union Avenue. This deal is valid for reserved seats on weekdays, excluding Fridays.
Seats are based on availability and no purchase is necessary. The offer isn't valid with any other discounts. You can take advantage of this deal throughout the entire 2017 racing season.
Dunkin' Donuts is the sponsor of the early and late Daily Double at the race course, and the company is also planning to donate one pound of coffee to the Backstretch Employee Service Team for each win by the leading owner, trainer, and jockey this season. The donation will take place on Closing Day, September 4th.