Season pass and season ticket plan holders to the Saratoga Race Course can benefit from the Saratoga Season Perks Program. The program partners up with local establishments to offer great discounts and other perks, and the list of participants seems to get larger each year! There a number of other benefits associated with the program as well.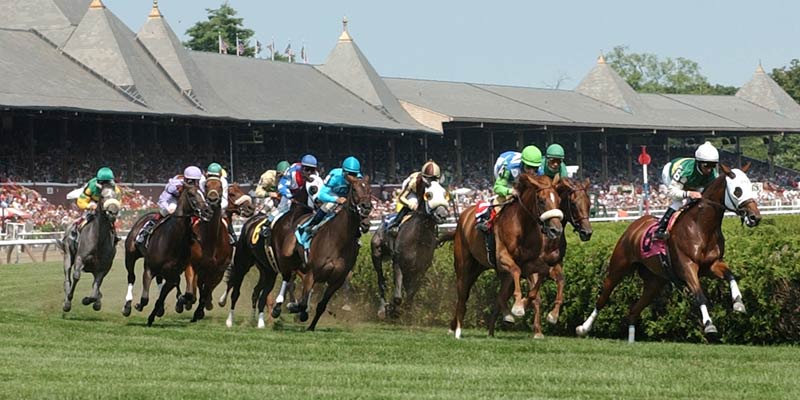 Saratoga Season Perks Program
The program includes:
10% discount and giveaways at restaurants, shops, and sporting events
10% discount at most Saratoga Race Course concession stands, NYRA merchandise stores, and Shake Shack on Mondays, Wednesdays, and Thursdays, and the Artist's Village on Fridays
Guaranteed premium Saratoga giveaway item on certain giveaway days at the Saratoga Race Course when redeemed by 3pm
This year's list of Season Perks participants includes nearly 50 partners, including but not limited to the following:
You can see the full list of participants on NYRA's website.
These discounts are available beginning June 1st, 2017 and running through March 31st 2018 – this means you can take advantage of the program before, during, and after the Saratoga Race Course season, as well as during track season. (Track season starts on July 21st and goes through Labor Day, September 4th.)
Some restrictions might apply for some of the participants. For example, for the Live Nation concert series at SPAC, the discount is available on lawn tickets or the select lowest price reserved tickets for pavilion-only shows and is subject to availability. Check with specific program partners for more details on possible restrictions.
In order to qualify for the Saratoga Season Perks Program the ticket pass or ticket plan must be activated.
Season Ticket Passes
Season ticket passes and plans are on sale now online through NYRA's AccountManager, and also at local Stewart's Shops.
A season pass provides admission to all 40 days of the Saratoga Race Track Season. The cost is $40 for a Grandstand pass, and $65 for a Clubhouse pass. The season passes guarantee admission but do not include reserved seating. Full-season plans do include reserved seats for the full 40-day season.
"We look forward again to adding value to a season pass as a way to reward our most loyal fans with year-round savings while also celebrating the relationship between NYRA and the local community," NYRA Senior Vice President and Chief Experience Officer Lynn LaRocca said in a statement.