Did you miss this season's track giveaways? No need to fear! This Friday, August 31, NYRA is giving fans a second chance to bring home their choice of a 2018 season commemorative item. Read on to learn about the premium giveaway sale coming to Saratoga Race Course.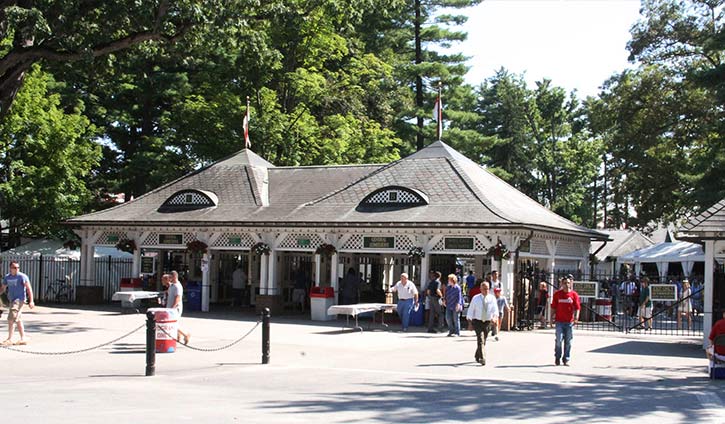 Sale Details
The giveaway sale kicks off at 11 AM, when the gates open on Friday. 2018 season giveaways will be available for $5. Swing by the Festival Tent in the backyard to purchase this year's Saratoga caps, umbrellas, and blankets! In addition, giveaway items from 2017 and earlier will be available for just $2.
"Our premium giveaway days are some of the most popular of the Saratoga season and a longtime tradition at the Spa," NYRA Senior Vice President and Chief Experience Officer Lynn LaRocca said in a statement. "We look forward to providing fans with another chance to take home an item they may have missed or a second edition of a prior favorite. Our premium giveaway sale on Friday will mark the start of the Labor Day holiday weekend and is a great opportunity for fans to join us for great racing, entertainment and activities during Fan Appreciation Week."
One Last Giveaway
After the sale, head back to the track on Sunday, September 2, for the final giveaway of the 2018 season! An exclusive red and black Saratoga windbreaker will be available free with paid admission, while supplies last. Redemptions will begin when the gates open at 10:30.
Are you a season pass or season ticket plan holder? If so, you'll be guaranteed Sunday's giveaway! To claim yours, just be sure to:
Be present at the track on the day of the giveaway,
Enter through the designated season ticket holder lines, and
Redeem the giveaway by 3 PM.
Racing season will wrap up after Closing Day on September 3. Want to purchase your tickets? Single-day Grandstand admission is only $5 and Clubhouse admission is $8 when purchased in advance! To learn more, visit NYRA.com.