Have you been toying with the idea of attending the Belmont Stakes in New York City on June 9th? Here's some more incentive for you: if you do buy a ticket, you'll be automatically enrolled into a sweepstakes where you could win $150,000.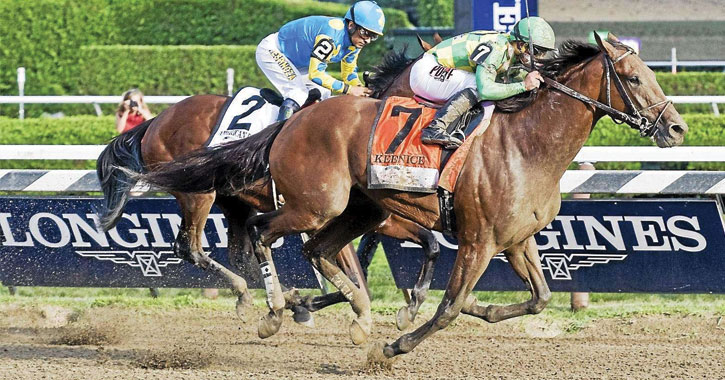 Here's how it works: The winner of the sweepstakes will choose which horse they believe will be victorious. If that horse wins, the fan will take home $150,000 – this is in honor of the 150th year of the Belmont Stakes.
In addition to the chance at scoring $150,000, the sweepstakes winner will also receive a premium VIP experience to the three-day Belmont Stakes Racing Festival, with hospitality, airfare, and five nights of hotel accommodations included.
If you've already purchased a ticket to the Belmont Stakes, no worries! NYRA is offering entry to the sweepstakes to anyone who already holds a ticket.
Also, NYRA Bets members will automatically receive five entries to the sweepstakes if they've placed any wager through the NYRA Bets platform between June 10, 2017 and May 18. If you're not currently using NYRA Bets, you can sign up anytime between now and May 18 and receive the five entries to the sweepstakes.
So if you'd like to kick off the summer season in gorgeous New York City at one of the hottest racing events of the year, and get a chance to earn some serious dough at the same time, go to belmontstakes.com/tickets.