Ready for racing season? So are we! Saratoga Race Course is now open for the 2017 summer meet, and with it comes some fantastic improvements. From beautiful old buildings to convenient new apps, here's what you can find at the Track this summer!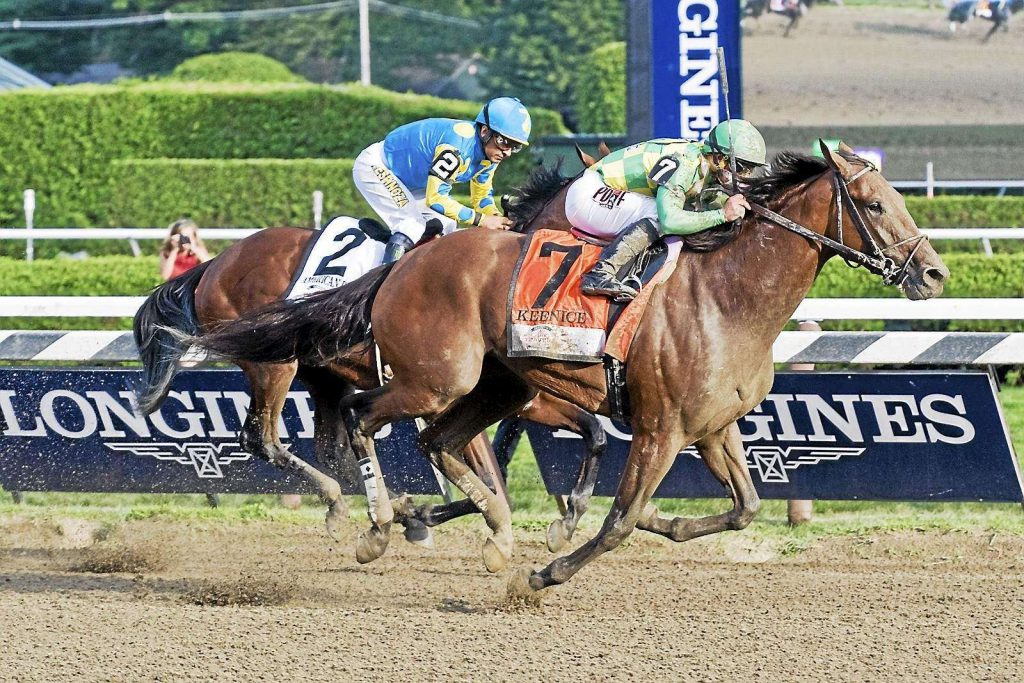 NYRA XP
Available now for iOS and Android, the NYRA XP app makes a visit to Saratoga Race Course easier than ever! To make the new technology as convenient as possible, Saratoga Race Course has more than doubled its Wi-Fi capacity since last season. When you download the app, you get access to tons of great features, including:
Betting through NYRA Bets
Purchasing and scanning your tickets
Locating your seats
Finding concession stands
And much more!
With NYRA XP, you won't even have to wait in line for your food – just select your choice from the app and pick up your order!
"NYRA XP is the latest in a series of user-friendly apps and mobile friendly websites launched by NYRA to enhance the overall fan experience and make a day at the racetrack as enjoyable as possible," said Lynn LaRocca, Sr. Vice President and Chief Experience Officer. "With NYRA XP, fans basically have a remote control for navigating their day at Saratoga Race Course."
Family Zone
Coming to the Track with your family this summer? Kids and adults will have a great time at the new and improved Saratoga Family Zone! This smoke- and alcohol-free play area features a selfie station, mini multi-lane running track and replica starting gate, spring horses, and informative panels to teach the little ones about the life of a race horse!
Paddock Mutuel
This historical building is looking as good as new for the 2017 season! The paddock mutuel building has received many upgrades, including a new slate roof and rafters. Originally built in 1902 and used as a saddling shed, the new improvements will ensure the paddock mutuel remains just as beautiful for years to come.
Saratoga Live
Returning for its second season, Saratoga Live now broadcasts to 75 million households daily! Tune in from 4 p.m. to 6:30 p.m. for highlights and news from an acclaimed cast, including host Greg Wolf, analyst and former Major League Baseball All-Star Paul Lo Duca, handicapper Andy Serling, analysts Gabby Gaudet and Maggie Wolfendale, and trainer Tom Amoss. The broadcast is available on the following stations:
FOX Sports 2
FOX Sports Prime Ticket, San Diego, and Ohio
MSG+
and Altitude Sports
The New York Racing Association (NYRA) has been working hard to make this season the best yet. "Opening Day at Saratoga Race Course is truly one of the most special days of the year. We are very pleased to welcome back the greatest fans in the world with new cutting-edge technology and outstanding capital improvements that will continue to enhance the guest experience," said New York Racing Association CEO and President Chris Kay. "We look forward to a great summer meet that, as always, features the best owners, trainers, jockeys and horses in the sport."