Throughout 2017, prominent New York State advance deposit wagering (ADW) platforms SaratogaBets, BataviaBets, and EmpireCityBets have held daily and weekly handicapping tournaments, awarding players over $30,000 in total prize money.
If you feel confident in your handicapping skills, then you'll want to mark your calendar for December 2, when all three platforms co-host the first-ever New York State Online Handicapping Championship.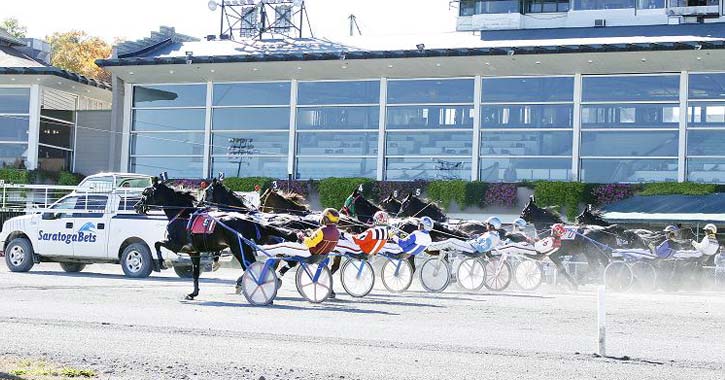 The Online Handicapping Championship
This new Online Handicapping Championship stands out from the rest of the competition by featuring a not-for-profit payout formula in which all entry fees will be awarded as prize money to the participating players.
Not only that, but the grand prize for the tournament will be a paid seat in the upcoming National Horseplayers Championship on February 9 in Las Vegas. Hotel and airfare will also be included as part of the prize package.
The entry fee for the tournament will be $50, and you must have an active ADW account on either SaratogaBets, BataviaBets, or EmpireCityBets.
Win Your Way Into The Tournament
The $50 entry fee isn't the only way you can participate in New York State's first Online Handicapping Championship. Active ADW players on one of the three participating platforms can test their skills in weekly $25 buy-in "Winners Take All" tournaments for the chance to earn a paid entry into the December championship.
In addition, SaratogaBets, BataviaBets, and EmpireCityBets will offer free daily online handicapping tournaments for active account holders.
In a press release, John Matarazzo, Director of Racing Operations at Saratoga Casino Hotel, said, "Operating our daily tournaments under this not-for-profit framework ensures that we are keeping horseplayers engaged, while also contributing adequately to the racing industry as a whole."
Getting Started
Interested in the tournament but don't have an account? All you have to do is visit the website of your regional ADW provider and create an account: SaratogaBets, BataviaBets, or EmpireCityBets.
Each ADW provider also has a support office you can contact with any questions about creating an account and participating in the handicapping tournament.
Do you think you can win New York's Online Handicapping Championship?