As we head toward the final stretch of the 2017 meet at Saratoga Race Course, the fun certainly isn't slowing down. NYRA has just announced the final two Berkshire Bank Family Mondays will have free back-to-school goodies for children 12 and under. On Monday, August 28th and Monday, September 4th, the first 500 kids to visit the Berkshire Bank Saratoga Pavilion will receive a drawstring backpack filled with fun school supplies. Items in the backpack include a notebook, crayons, a Hannaford sandwich container and more.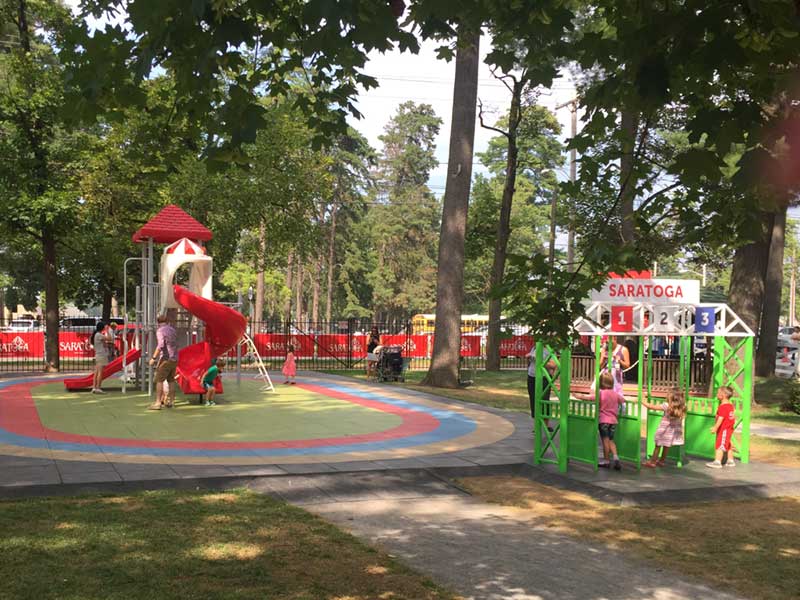 Brian Fabre, Community Relations Specialist for Hannaford Supermarkets said in a press release, "With a return to the classroom on the horizon, school supplies are in high demand. We are excited to help stock the desks of students."
NYRA and partners like Berkshire Bank have created a family oriented atmosphere at the track to inspire the next generation of racing fans. Berkshire Bank Mondays allow kids and their families to enjoy educational activities, pet a retired thoroughbred and more while watching the races. Each week, one local school or PTA can sponsor a designated activity with a suggested donation to earn money for their district. In addition to the fun on Mondays, families can enjoy the Saratoga Family Zone playground any day at the track. Designated as smoke and alcohol-free, the playground gives families and kids a safe space to play.
See the rest of the 2017 Racing Season Schedule »