On July 23, come join in on the tradition! For the 26th year, Saratoga Race Course will be hosting the Hat Contest, presented by Hat Sationa! by DEI. Winners will receive some fantastic prizes and, while supplies last, all guests will receive a free Saratoga baseball cap with paid admission! So why not stop by and put your fashion skills to the test?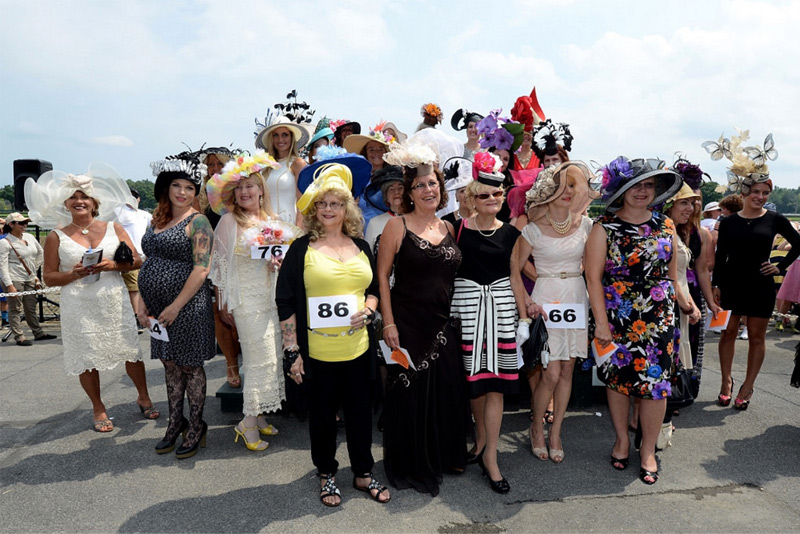 What to Know
Registration will be held at noon under the grandstand. The three contest categories are judged on the track apron after the second, third, and fourth races. Here's what they are:
After the second race » Kreative Kids, for children 18 and under
After the third race » Fashionably Saratoga, with hats judged on elegance and style
After the fourth race » Uniquely Saratoga, for the most original entries
What You'll Win
Three winners from the Kreative Kids category will win some lovely fascinators from Hat Sationa! By DEI. For the Fashionably and Uniquely Saratoga categories, first place winners will both receive a $100 gift certificate to Hat Sationa! by DEI. Second and third place will receive $50 and $25 gift certificates from Hat Sationa! by DEI, respectively. These certificates are valid at both Saratoga Springs locations at 322 Broadway and 510 Broadway.
With hundreds showing off their stylish headwear, Opening Weekend at the Track is bound to be an exciting one!
Start the Season Right
While visiting on Sunday, check out Taste NY: Food and Artisans. This on-track market will have lots of wonderful crafts and great food to sample! Open every Saturday and Sunday of the 2017 meet, this event will be held in the Berkshire Bank Saratoga Pavilion from 10:30 a.m. to 5 p.m.
The 2017 meet at Saratoga Race Course will be open from July 21 to September 4.