NYRA has announced when the general public can purchase full-season ticket plans for the 2019 meet at the Saratoga Race Course! Read on to get the details on the tickets and season highlights to look forward to.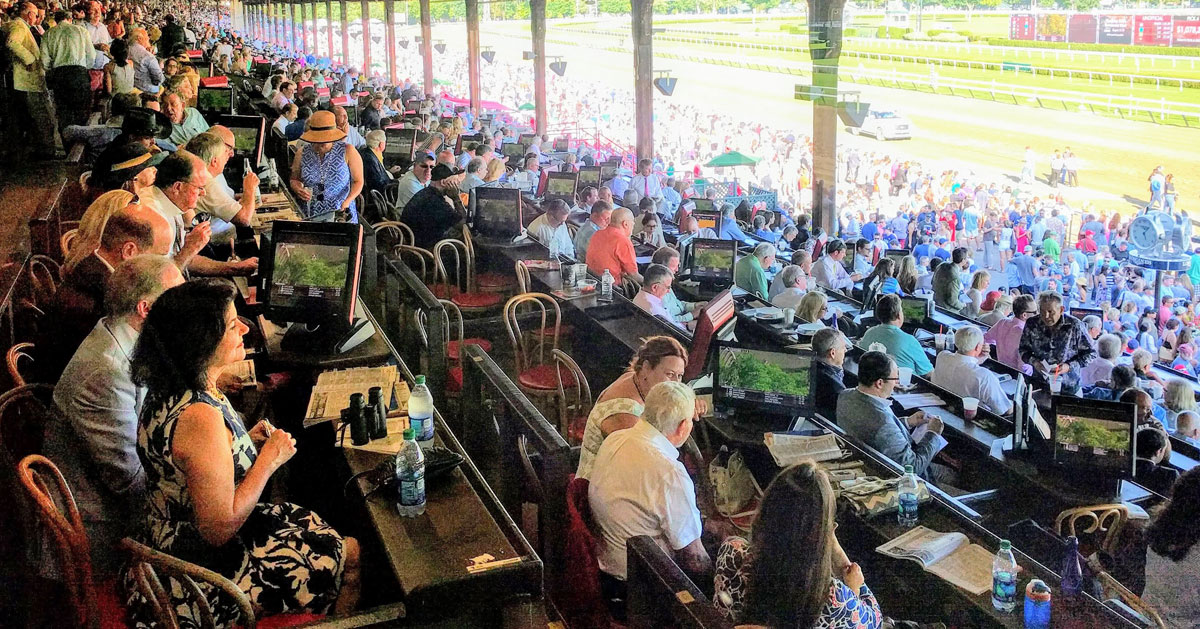 Get Your Tickets & Enjoy the Perks
Full season ticket plans for the 2019 meet go on sale on Tuesday, March 19th, at 10am. A full season ticket plan includes admission and a reserved seat in the Clubhouse or Grandstand for all 40 days of the meet.
All season ticket plan holders are automatically enrolled in the Saratoga Season Perks program, which includes discounts on-track and at participating off-track locations, including restaurants and entertainment venues. Discounts are valid at participating partners from June 1, 2019 through March 31, 2020.
Season ticket plan holders also receive a Saratoga premium giveaway on the day of the giveaway, providing you're present at the race course and redeem the giveaway by the designated time.
"A season ticket plan is the ideal way to ensure a seat for all 40 days of racing action at Saratoga this summer. With options in the Clubhouse, Grandstand, and The Stretch, there's a unique experience and viewpoint to be had for all of our guests," Lynn LaRocca, NYRA Senior Vice President and Chief Experience Officer, said in a statement.
The Stretch is a new private hospitality area that just debuted last year and features upscale amenities in a casual environment. It also offers a fantastic view of the thoroughbreds as they come around the final turn. Full-season plans for premium reserved seats at The Stretch are available now.
Season admission passes for the 2019 meet will be available starting on Tuesday, April 2nd. This ticket option allows admission to all 40 days of the season, but does not include reserved seats. The Grandstand season pass is $50, and the Clubhouse season pass is $75.
How to Get Your Tickets
Season ticket packages for the Grandstand and Clubhouse will be available for purchase through NYRA account manager, where fans can utilize the Saratoga Virtual Venue seating map to digitally preview their seat location and sightlines prior to purchase.
Full-season ticket plans for premium reserved seats at The Stretch are available through the NYRA Box Office, by phone at 844.NYRA.TIX, via email at boxoffice@nyrainc.com, or at NYRA.com/Saratoga.
Mark Your Calendars for the Season's Highlights
Season highlights include Opening Weekend, July 11th to the 14th; the Runhappy Travers on Saturday, August 24th; and the Whitney on Saturday, August 3rd. The Whitney will include the second legs of the new Turf Triple Series, the three series at Belmont Park, and Saratoga showcasing the best turf runners in the country and offering $5.25 million in purse money.