Heading to Stewart's? Pick up your season pass for Saratoga Race Course's 2018 meet while you're there! Passes are now available at more than 150 Stewart's Shops locations throughout the greater Capital Region — and just in time for the start of the Saratoga Season Perks program!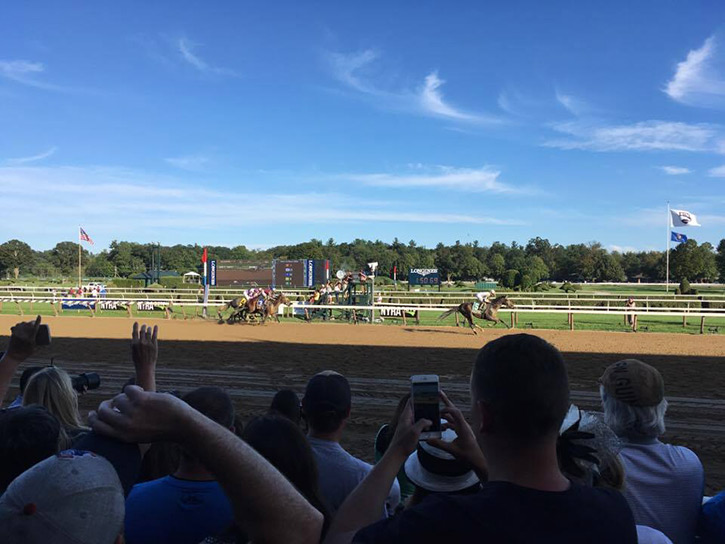 Pass Perks
Activate your season pass by Friday, June 1, and you can experience Saratoga like never before! As a season pass holder, you can find year-round discounts at attractions, shops, and restaurants throughout Saratoga. Perks are valid through March 31, 2019. If you activate your season pass after June 1, your perks will kick in on the date of activation.
Season ticket plan holders are also eligible for the Perks program. With a ticket plan, you'll get 40 days of admission and reserved seating (available through NYRA AccountManager).
Season pass and ticket plan holders will receive:
10% savings on shopping, dining, concert and sporting event tickets;
10% savings at most Saratoga Race Course concession stands, NYRA merchandise stores, Shake Shack on Mondays, Wednesdays, and Thursdays, and the Artist's Village on Fridays (Does not apply to lottery, tobacco, alcohol, restaurant dining, group sales, or Dunkin' Donuts);
10% discount on SPAC lawn tickets or select Pavillion seats during Pavillion-only shows (Subject to availability, offer available at the SPAC Box Office);
Year-round discounts at more than 40 downtown businesses, including Bodywork Professionals, EMBRACE THE RACE®, Miss Scarlett, Pro Nails, Prime at Saratoga National, and the Saratoga Springs History Museum;
And a premium Saratoga giveaway item if you're present on the day of the giveaway!
Grandstand season passes cost $40, while Clubhouse passes cost $65.
"We are pleased to continue our outstanding partnership with Stewart's Shops to make it as convenient as possible for fans to purchase a season pass and enjoy 40 days of exciting racing and special events for just a dollar a day," said NYRA Vice President and Chief Experience Officer Lynn LaRocca in a statement. "We are also thrilled to continue to reward our most loyal fans with the Saratoga Season Perks program, which offers exclusive discounts to some of the region's best attractions, sporting events and restaurants."
For a full list of participating Perks partners and on-track discounts, be sure to visit SaratogaSeasonPerks.com! Season admission passes are available at all Stewart's Shops in Albany, Rensselaer, Saratoga, Schenectady, and Warren counties, and can be purchased online at NYRA.com/Saratoga.