A Guide to Saratoga Race Course & The Saratoga Harness Track
Welcome to SaratogaRacetrack.com - the Unofficial Guide to the tracks in Saratoga Springs including the Saratoga Raceway and Saratoga Race Course, a year-round destination for information on horse racing as well as a vacation planning guide to the Saratoga County, New York area, including the historic city of Saratoga Springs. Navigate through the links above, or use the search page to find a specific business.
NOTE: Saratoga Springs hotels and lodging in outlying areas book up quickly, so make your reservations NOW!
SaratogaRacetrack.com E-News: Deals, Events, Specials and More!

Saratoga Still the Summer Place to Be
Horse racing fans are getting ready for 40 days of fun in the sun as the Saratoga Race Course prepares for its 147th meet, which starts today. There have been many changes to the Spa, some good, some not so good. As NYRA continues to look for ways Continue Reading »
---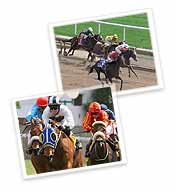 This is a personal view on Saratoga Racing; official information can be found at Saratoga Casino and Raceway or NYRA, the Official Saratoga Race Course site. For more information on Saratoga Springs, visit: www.Saratoga.com
Area Businesses - Do you want exposure to the thousands of visitors that flock to the Saratoga Region every year? Find out how YOU can advertise on SaratogaRacetrack.com!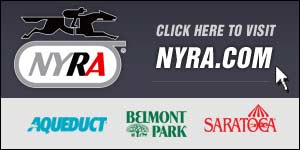 QUICK Links
SARATOGA Racetrack Info
Opening Day: Fri, July 24, 2015

Travers Festival: Aug 23 - 30, 2015

Travers Stakes: Sat, Aug 29, 2015

Final Stretch Weekend: Sept 5 - Sept 7, 2015

Closing Day: Mon, Sept 7, 2015

Gate Open Times: 11:00 a.m. on weekdays, 10:30 a.m. on weekends, 7:00 am Travers Day

See the complete 2015 Racing Schedule
First Race Time: 1:00 pm Fri-Mon, 12:25 pm Wed-Thu, 11:35 am Travers Day, 12:30 pm Labor Day


For information prior to the season: (718) 641-4700 or (516) 488-6000

For information during the 2015 Saratoga Season: (518) 584-6200