A Guide to Saratoga Race Course & The Saratoga Harness Track
Welcome to SaratogaRacetrack.com - the Unofficial Guide to the tracks in Saratoga Springs including the Saratoga Raceway and Saratoga Race Course, a year-round destination for information on horse racing as well as a vacation planning guide to the Saratoga County, New York area, including the historic city of Saratoga Springs. Navigate through the links above, or use the search page to find a specific business.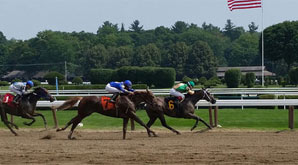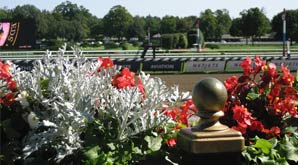 Find everything you need to know, from the history of the track, harness racing, the full season schedule, and quick info at the
Saratoga Racetrack Hub
!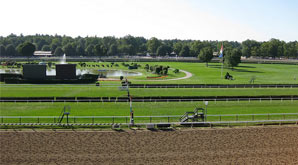 We've got answers! Check out our
FAQs page
for answers to some of the most common race course questions.
NOTE: Saratoga Springs hotels and lodging in outlying areas book up quickly, so make your reservations NOW!
SaratogaRacetrack.com E-News: Deals, Events, Specials and More!

NYRA Needs to Toughen Up
It has been a long winter for everyone. Every night, the nightly news features snow storms, sliding cars and people who have had enough of the long and arctic conditions. Included in the group has to be NYRA, which continues to cancel racing cards at alarming rate. While Continue Reading »
---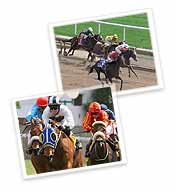 This is a personal view on Saratoga Racing; official information can be found at Saratoga Casino and Raceway or NYRA, the Official Saratoga Race Course site. For more information on Saratoga Springs, visit: www.Saratoga.com
Area Businesses - Do you want exposure to the thousands of visitors that flock to the Saratoga Region every year? Find out how YOU can advertise on SaratogaRacetrack.com!