A Guide to Saratoga Race Course & The Saratoga Harness Track
Welcome to SaratogaRacetrack.com - the Unofficial Guide to the tracks in Saratoga Springs including the Saratoga Raceway and Saratoga Race Course, a year-round destination for information on horse racing as well as a vacation planning guide to the Saratoga County, New York area, including the historic city of Saratoga Springs. Navigate through the links above, or use the search page to find a specific business.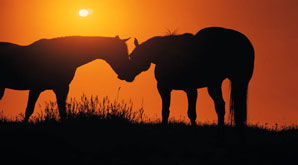 Thank you for a successful season! Return frequently for announcements on the 2014 season!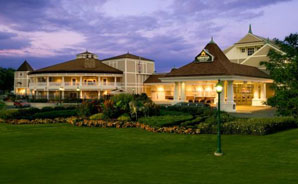 At the Saratoga Casino and Raceway, there are still daily events and activities! Visit the casino, nightclub, simulcast racing, and more!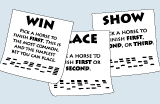 NOTE: Saratoga Springs hotels and lodging in outlying areas book up quickly, so make your reservations NOW!
Featured Advertisers
SaratogaRacetrack.com E-News: Deals, Events, Specials and More!

A Major Move for NYRA
The Kentucky Derby, Preakness and Belmont make up the Triple Crown races each year, something we already know. The first two legs are major events at Churchill Downs and Pimlico Race Course respectively, while the Belmont, although major, is a bit more reserved. The Derby and the Preakness desires Continue Reading »
---
My Credentials
Watching a horse race from the stands is an exciting and awe inspiring experience. But getting close enough to take photos for publication requires media credentials that I did not have. It is an awesome story, which only required the kind of dumb luck I Continue Reading »
---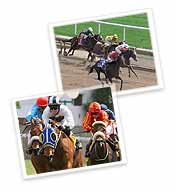 This is a personal view on Saratoga Racing; official information can be found at Saratoga Casino and Raceway or NYRA, the Official Saratoga Race Course site. For more information on Saratoga Springs, visit: www.Saratoga.com
Area Businesses - Do you want exposure to the thousands of visitors that flock to the Saratoga Region every year? Find out how YOU can advertise on SaratogaRacetrack.com!