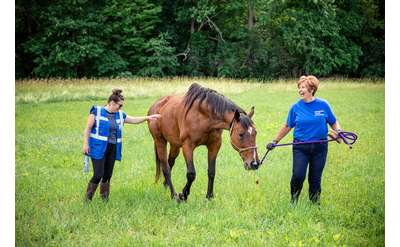 Therapeutic Horses of Saratoga, Inc.
Therapeutic Horses of Saratoga connects therapy horses with uniquely qualified professionals to facilitate life-changing connections.  Most of our horses are retired Standardbred and Thoroughbred racehorses that have been retrained for therapy use.
Peaceful Acres Horses, Inc.
Giving retired and rescued horses a sanctuary for retirement, rehabilitation, and rehoming in Schenectady NY. Also a field trip destination allowing schools, veterans, seniors and youth groups the chance to spend time with the rescues in nature.
Thoroughbred Retirement Foundation
Headquartered in Saratoga Springs, NY, the TRF is the world's oldest and largest non-profit thoroughbred rescue. We provide a lifetime retirement and retraining for ex-racehorses no longer able to compete on the track.