Use this events calendar to plan your trip to the Saratoga Race Course! Schedule your Saratoga vacation on the week of the ever-popular Travers Festival or plan a daytrip to the track during the festive Hats Off To Saratoga Festival. No matter when you come, enjoy the thrill of cheering on your equine favorites as they race to the finish at the historic Saratoga Race Track!
The 2014 Saratoga Race Meeting begins on July 18th, 2014 with an Opening Day Celebration and concludes on September 1st, 2014. Saratoga Race Course is full of excitement and special events all season long, so get in on the action!
Check back for a week-by-week list of events at the Saratoga Race Course!
July 2014
Sunday
Monday
Tuesday
Wednesday
Thursday
Friday
Saturday

1

Closed

2

Closed

3

Closed

4

Closed

5

Closed

6

Closed

7

Closed

8

Closed

9

Closed

10

Closed

11

Closed

12

Closed

13

Closed

14

Closed

15

Closed

16

Closed

17

Closed

18

19

Open -
Live Racing

20

Open -
Live Racing

21

Open -
Live Racing

22

Dark -
No Live Racing

23

Open -
Live Racing

24

Open -
Live Racing

25

Open -
Live Racing

26

Open -
Live Racing

27

Open -
Live Racing

28

Open -
Live Racing

29

Dark -
No Live Racing

30

Open -
Live Racing

31

Open -
Live Racing
August 2014
Sunday
Monday
Tuesday
Wednesday
Thursday
Friday
Saturday

1

Open -
Live Racing

2

Open -
Live Racing

3

Open -
Live Racing

4

Open -
Live Racing

5

Dark -
No Live Racing

6

Open -
Live Racing

7

Open -
Live Racing

8

Open -
Live Racing

9

Open -
Live Racing

10

Open -
Live Racing

11

Open -
Live Racing

12

Dark -
No Live Racing

13

Open -
Live Racing

14

Open -
Live Racing

15

Open -
Live Racing

16

Open -
Live Racing

17

Open -
Live Racing

18

Open -
Live Racing

19

Dark -
No Live Racing

20

Open -
Live Racing

21

Open -
Live Racing

22

Open -
Live Racing

23

24

Open -
Live Racing

25

Open -
Live Racing

26

Dark -
No Live Racing

27

Open -
Live Racing

28

Open -
Live Racing

29

Open -
Live Racing

30

Open -
Live Racing

31

Open -
Live Racing
September 2014
Sunday
Monday
Tuesday
Wednesday
Thursday
Friday
Saturday

1

Open -
Live Racing

2

Closed

3

Closed

4

Closed

5

Closed

6

Closed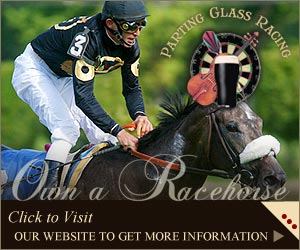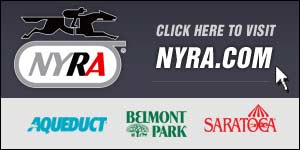 QUICK Links
SARATOGA Racetrack Info
Opening Day: Fri, July 18, 2014

Travers Stakes Festival: Aug 17 - 24, 2014

Travers Stakes: Sat, Aug 23, 2014

Final Stretch Weekend: Aug 30 - Sept 1, 2014

Closing Day: Mon, Sept 1, 2014

See the complete 2014 Racing Schedule
Gates open at 11am on weekdays, 10:30am on weekends and 7am on August 23rd. You can enter the track at 7am to claim picnic tables or put chairs out. You will have to leave and re-enter the track before the gates open.

For information prior to the season: (718) 641-4700 or (516) 488-6000

For information during the 2014 Saratoga Season: (518) 584-6200