Frequently Asked Questions about the Saratoga Racetrack
Looking for information about the Racetrack? Find answers to some of our most Frequently Asked Questions below.
Where is the Saratoga racetrack located?
The Saratoga Race Course, operated by NYRA (the New York Racing Association), presents the highest level of flat (Thoroughbred) racing in the world. The Saratoga racetrack is between Union and Nelson Avenues in Saratoga Springs, New York, USA. The property is easily accessible from downtown Saratoga (Exit 13N), or directly via Exit 14 of Route 87. (Route 87 is known regionally as the Adirondack Northway, or simply, the Northway.) Click here for more detailed directions.
What is the cost of admission?
General admission (grandstand entrances on Union and Nelson Avenues) is $3.00. Clubhouse admission (Nelson Avenue only) is $5. (Note that if you pay general admission, then decide that you want to go into the Clubhouse: walk to the booth marked, Clubhouse Exchange, near the end of the building that's closest to Nelson Avenue. You'll pay the extra $2, and get your hand stamped so that you can go in and out of the Clubhouse area easily.) Children under 12-accompanied by an adult-are free.

Travers Day admission is $5 for general (grandstand), and $10.00 for the Clubhouse.
How long is the Saratoga Race Meet?
The 2013 race meet is 40 days long, six days a week, from Friday, July 19th through Labor Day, which is Monday, September 2nd. Tuesdays are called Dark Days, as there's no racing.
Where should I park?
If you go to the track from any direction but Exit 14, you'll see signs and people trying to wave you into their homemade parking lot. Lawn become lots, and the closer to the track, the more expensive.

NYRA's own trackside parking is $10; gates open at 6:45AM. The entrances for trackside parking are at the Union Avenue gate and next to the intersection of Nelson and Union, heading toward downtown.

General parking for the Saratoga racetrack is free, but expect to walk a long way to get to the track, itself. If you're taking coolers, children or older folks- or if the weather's inclement- it can be a challenge. Preferred parking is $5.00 at the Oklahoma (training track), which is at the corner of East Avenue and Union Avenue. Spaces there are limited, but it's worth it to arrive early-the walk from the Oklahoma is brief-it's worth the $5. The gate to the preferred parking lot at Oklahoma to the Saratoga Race Course opens at 9 a.m., and is on East Avenue. A little street sign reads, Potato Chip Lane: drive in, STOP for the guards there and pay. (Don't just drive in, please.) Handicapped parking spaces are available in trackside parking, as well.
Note: There are no breakfast parking refunds on Travers Day.
How do I make restaurant reservations?
Contact Erin Walsh: EWalsh@nyrainc.com, or 888-516-6972. After racing season begins, call Erin at (518) 584-6200, x 4026.

Seating:
Is there reserved seating, or may I just sit wherever I want?
If you choose to picnic on the grounds of the track, bring your lawn chairs, and sit wherever you wish. Remember, though, that many race fans are seasoned professionals, who arrive by 6:30AM: they run in the gates the minute they open for breakfast at 7, and set up basecamp by putting coolers and table clothes on their favorite spots. (This is the human version of the Travers!) After they've "reserved" their spots thus, they leave until just before 11AM, when the gates open for paid admission. You may wish to jump into the fray, and get there early for the mad dash-good luck, and have fun!

But if you don't want to picnic, but do want a seat in either the grandstand or the Clubhouse, those tickets must be purchased. There's nothing quite so assuring as knowing that on a hot, sultry Saratoga day-you have a cozy seat inside the building, under the elegant, Victorian fans and out of the glare. Reserved seating for every day at the track is sold separately - OR with reservation at ticketmaster.com during the season. (Travers Day seats are sold out well in advance: if you wait for the season, it will be too late to get seats for that biggest race day.) Click here for Reserved Seating.

May I buy reserved seats when I arrive, or only ahead of time? If you are interested in Grandstand seating, get to the track early. A limited number of Grandstand seats are on sale each morning of a race day at the Reserved Seats Office, located at the Union Avenue Gate at 8AM. (Travers Day is the exception, as every seat is sold out for the Midsummer Derby, as the Travers is called, well in advance.) These reserved seats are limited to four per person, and no credit cards. Cash-only.
When should I get to the track?
If you have reserved seats (tickets), arrive any time that you wish-remember, though, that parking is at a premium, and the first post is at 1PM on most days. (Except on Travers Day: 11:35AM. That's not a typo, readers: post time is at 11:35AM.) The other exceptions to post times are the days when NYRA hosts Twilight Racing: first post is at 2:30PM see the race course schedule for specific dates.

Admission Gates Open:
Weekdays - 11:00 a.m. (except 8/30 & 9/2)
Weekends - 10:30 a.m. (except 8/24)
Travers Day, August 24 - 7:00 a.m.
Party at the Spa (8/30)- 12:00 p.m.
If you want to hang out at the track earlier, consider Breakast at Saratoga. This is a really unique opportunity to watch the horses' morning workouts, while enjoying a delicious breakfast trackside. You can bring in your own breakfast and sit on the green metal benches in the apron (the space between the Clubhouse and the rail), or take in the fabulous breakfast buffet on the Clubhouse Porch. The buffet breakfast is served from 7AM until just before 9:30AM. (At 9:30, breakfasters must leave the grounds until the gates open a little later in the morning.)

And a fun breakfast-time thing to do:

What should I wear?
If you are just coming to hang out in the Grandstand (the main area) or on the lawns near the paddock, we recommend comfortable shoes and casual clothing. Shirts and shoes always are required, and remember: even if you're picnicking with your posse, modesty is always a good idea. That means no t-shirts with inappropriate language or pictures, please. (Remember, horse racing is a family event. Little eyes see everything.) Hats are a fun Saratoga tradition, regardless of whether you're picnicking or having lunch with the Astors.

Here's a quick reference guide, to help you look and feel your best when at the racetrack:

Paddock Saddling Area and Winner's Circle
No shorts or abbreviated wear permitted.
Gentlemen: collared shirts required.

Box Seat Area
Gentlemen: suits or sports jackets required. Ties not required.
Ladies: dresses, skirts or slack outfits. No jeans, shorts or abbreviated wear permitted.
Luxury Suites
No abbreviated wear permitted.
Gentlemen: no tank tops
Proper attire is determined at management's discretion.

Clubhouse
No short shorts, cut-offs or abbreviated wear permitted. No tank tops.
Proper attire at management's discretion.

Grandstand
Shirts and shoes required.

Dining Areas:

Turf Terrace
Neat Casual Attire
No jeans, shorts or abbreviated wear permitted.
Gentlemen: collared shirts required.
Management reserves the right to use its discretion to determine Neat Casual Attire.

At the Rail Pavilion, The Porch, Club Terrace and the Carousel Restaurant
Gentlemen: no tank tops.
No short-shorts, cut-offs or abbreviated wear permitted.
Proper attire is determined at management?s discretion.

Rules of the Road: More FAQs to help you feel like a pro
Are coolers permitted?
Coolers are permitted on the trackside apron, the Top of the Stretch and backyard picnic area, only. Coolers are not permitted anywhere inside the building. ALL GLASS CONTAINERS ARE PROHIBITED: you may bring in plastic bottles and cans, only. Coolers are subject to search by NYRA security.
Are propane grills permitted?
No. The use of small propane grills is not permitted in the picnic area.
Are dogs allowed at the Race Track?
No pets of any kind are allowed at the track, except those necessary for medical purposes (ie. seeing-eye dog). (This is a practical rule: safety first is essential. NYRA needs to assure the comfort and safety of everyone involved, horses and humans.)
Is there any air-conditioning?
Two locations are climate controlled:
The At-the-Rail Pavilion
The luxury suites. The luxury suites offer the ultimate level of comfort and privacy in Saratoga Race Course. These climate-controlled units offer intimate views of the racing action and are ideal for corporate or social entertaining. They're positioned at the Clubhouse turn, and-being glass-enclosed-it feels like the horses are running so close that you can touch them. Luxury suites feature private betting windows, monitors, restrooms, theater style seating, dining/bar options and a rooftop observation deck. NYRA's Group Sales team has created wonderful menu options for you and your colleagues, family or friends. These suites are available for groups of 62 maximum, but some individual seats may be available, depending on the day. Individual seats cost between $50 and $350. Day and week of event determines cost of individual seats. For more information before July 19, 2013, contact Group Sales at (888) 285-5961 or FAX (718) 659-3541. ('site: www.nyragroupsales.com) After July 20, call (518) 584-6200 and ask for Group Sales. Prices and availability may vary.
Can any picnic areas be reserved?
Unfortunately, the picnic areas cannot be reserved. See section, Seating, above. If you're up to The 7AM Dash, you can "reserve" your own picnic table and area. Think of it this way; you can stand in line with your friends, drink coffee, get ready for that gate to open at 7AM, and make a memory as you sprint across the yard to find That Perfect Spot!
Are there designated handicapped seating areas, services and parking?
NYRA provides areas that are designated for wheelchairs. These spaces are in the Clubhouse, behind reserved seat Section J, and in the Grandstand, behind Section M. One person may accompany and sit with the handicapped person in these areas. Also, there's handicapped parking available at both the Clubhouse and Grandstand. (A license plate, sticker or other handicapped-parking permit, hanging from rear-view mirror-the standard documentation of the need--is necessary to use these spaces.) No motorized vehicles or scooters available for rent at the Race Course, so any desired arrangements for such services must be made separately. To access higher grandstand and clubhouse seating, there is an elevator in the center of the clubhouse elevator and a service elevator located near the top of the stretch.
Is there a Will Call Box Office where I can leave tickets for friends to pick up? Yes, there are three Will-Call pick-up stations at the race course: one each for the Clubhouse, Grandstand and Paddock. Call the ticket office at (518) 584-6200 to hold your tickets at a Will-Call window.
What are steeplechase racing in Saratoga?
Steeplechase races incorporate obstacles and fence jumping, rather than traditional flat horse racing. The Steeplechase races happen every Thursday at Saratoga Race Course during the meet. View the steeplechasing schedule for Saratoga here. Additionally, this year NYRA is working with the National Steeplechase Association to present the Saratoga Steeplechase Festival on Saturday, September 15th at the Saratoga Race Course. This first-ever steeplechase festival will benefit two charities, Thoroughbred Retirement Foundation and Saratoga Bridges. Stay tuned to SaratogaRacetrack.com for more information as this exciting event draws near, and in essence extends the 2013 Saratoga race meet into the fall!
Is there any Internet connection available at the track, so I can use my laptop computer?
Yes, as of the 2013 season there is FREE Wi-Fi at the track
What are the giveaways for 2013?
There are several giveaway days (always Sundays) throughout the Saratoga meet each year. On these days, you are entitled to a free promotional gift with purchase of general admission while supplies last. (Coupons for giveaways are not given at the Clubhouse entrance.) These promotions range from ball caps and t-shirts to folding chairs and coolers. Every year, there is a different lineup of giveaways. NYRA reveals the giveaways at their annual press conference, held a month before the Saratoga meet's Opening Day. Watch this 'site for the update-we'll tell you the giveaways as soon as we have the info. You can also sign-up for our email newsletter and get notified as soon as we here the giveaways announced!

Click here for more information about Giveaway Days
When are season special events dates and details usually announced?
Each summer the Saratoga Race Course hosts family fun and special events. Racing dates like Opening Day, Travers, Closing Day etc. are usually annonced by late February, while special event dates and details, like the Hat Day and Fabulous Fillies Day etc, aren't announced until the mid to late June. Please Note: our pages will be updated as soon as information is released.
How do I contact the Saratoga Race Course?
For information prior to the season, call (718) 641-4700 or (516) 488-6000. For information or questions during the 2013 Saratoga Racing Season, call (518) 584-6200. For questions, comments or suggestions about this website, please use our contact form.
How do I get a job at a racetrack in Saratoga?
To apply for jobs at the Saratoga Race Course, call the NYRA HR department at (718) 641-4700 from 9AM - 5PM, or attend the NYRA Job Fairs that will be held at the track, itself.

To apply for a job at the Saratoga Casino and Raceway, send a resume and cover letter to their Human Resources department: careers@saratogagaming.com, or stop by the Human Resources office in person at the Saratoga Casino and Raceway Administrative Building. Also, you can visit SaratogaCasino.com to see all current job openings. All applicants must complete a NY State Lottery License Application and a pre-employment drug screen.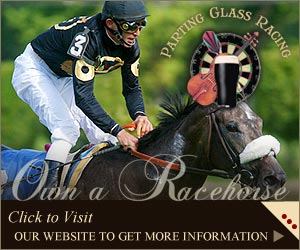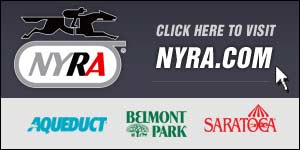 QUICK Links
SARATOGA Racetrack Info
Opening Day: Fri, July 19, 2013

Travers Stakes Festival: Aug 18 - 25, 2013

Travers Stakes: Sat, Aug 24, 2013

Final Stretch Weekend: Aug 31 - Sept 2, 2013

Closing Day: Mon, Sept 2, 2013

See the complete 2013 Racing Schedule
Gates open at 11am on weekdays, 10:30am on weekends and 7am on August 24th. You can enter the track at 7am to claim picnic tables or put chairs out. You will have to leave and re-enter the track before the gates open.

For information prior to the season: (718) 641-4700 or (516) 488-6000

For information during the 2013 Saratoga Season: (518) 584-6200