Upgrade listing

Black Diamond Caterers is a special event company located in upstate New York offering corporate, wedding and social clients, professional off-premise catering services. We love what we do and it shows!
Upgrade listing

Adirondack BBQ is serious about traditional regional barbecue. Our Texas-Style dry rub, Jamaican Jerk marinade, Carolina-Style mustard sauce and Traditional Red sauce are all created using our own recipes which will have you licking your fingers.
Upgrade listing

On Call Caterers is everyone's answer to having high quality food delivered for in-home dining, entertaining or corporate drop-off events. You can feel comfortable knowing that our plattered and ready to serve foods are affordable and time-saving.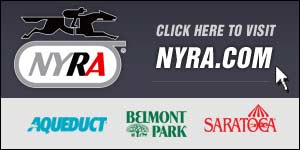 QUICK Links
SARATOGA Racetrack Info
Opening Day: Fri, July 19, 2013

Travers Stakes Festival: Aug 18 - 25, 2013

Travers Stakes: Sat, Aug 24, 2013

Final Stretch Weekend: Aug 31 - Sept 2, 2013

Closing Day: Mon, Sept 2, 2013

See the complete 2013 Racing Schedule
Gates open at 11am on weekdays, 10:30am on weekends and 7am on August 24th. You can enter the track at 7am to claim picnic tables or put chairs out. You will have to leave and re-enter the track before the gates open.

For information prior to the season: (718) 641-4700 or (516) 488-6000

For information during the 2013 Saratoga Season: (518) 584-6200